APRIL's Chaewon Revealed Her Secret Exercise Routine That Helped Her Lose 2KG In 2 Days
APRIL's Chaewon showed just how dedicated she is to staying fit when she revealed her secret exercise routine that even her fellow group members didn't know about.
On April 25, Chaewon revealed her surprising exercise routine on Mnet's A-IF-RIL, a variety show hosted by the group and co-produced by DSP Media. On the show, Chaewon spoke eagerly about her special weight loss technique.
She explained that she jumps rope 8,000 times every day when she wants to lose weight. The other members were surprised to hear how active Chaewon is, as they had no idea she exercised!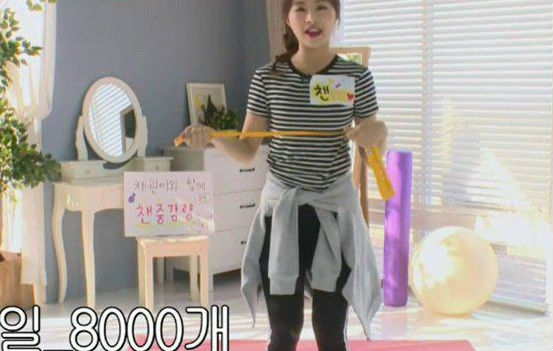 Chaewon also explained that jumping rope every day alongside a short term diet helped her lose 2 kg (4.4 lbs) in just 2 days. However, she also expressed that is can be very unhealthy to use extreme dieting techniques and lose large amounts of weight in such a short amount of time.
Source: Star News
Share This Post