This Beautiful Girl Was Charged With Armed Robbery, Gains Following Because Of Her Looks
In the early 2000's, a criminal's beautiful looks ended up helping the police find and arrest her for armed robbery.
In January 2003, a woman named Lee Mi Hye became wanted for threatening a passenger in her car with a knife, and robbing them of their jewelry and bank cards. According to police reports, she had pretended to offer a ride to someone in a car pool stand and threatened them with a knife for their belongings once they got in.
Soon, her photo was uploaded on "Wanted" posters all over the country, but the controversy here was that she was described as "beautiful", even on the posters.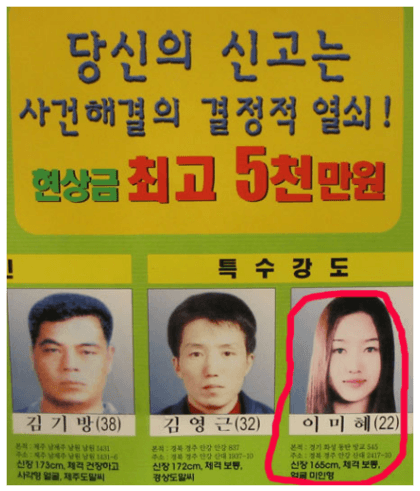 Shortly after, one netizen took a photo of the "Wanted" poster and uploaded it on an online community portal, and there she was given the nickname, "the Ulzzang Robber". Soon, her beauty went viral and she even started gaining a following of fans who created an online fan club cafe, which received heavy criticism from many other netizens and even the media.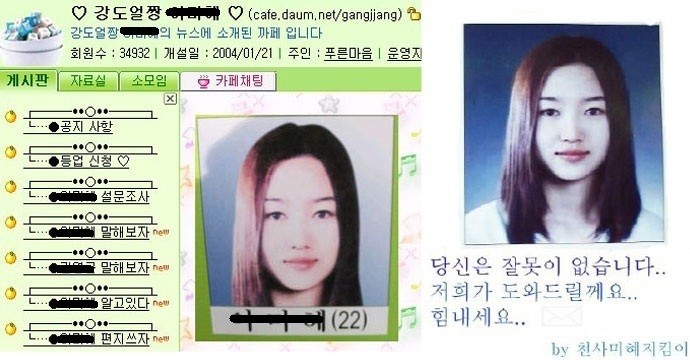 News programs criticized how they were glorifying a criminal, and that they were encouraging Korea's culture to become increasingly appearance-oriented.
She was arrested in February 2004, and to the police, she explained that she first got into a life of crime when she met her boyfriend, Mr. Kim (31), who had one previous conviction for assault. Together, they targeted women and robbed two others before getting arrested by Busan Police at a beach in Sokchon, where she allegedly put up a fight by brandishing her knife.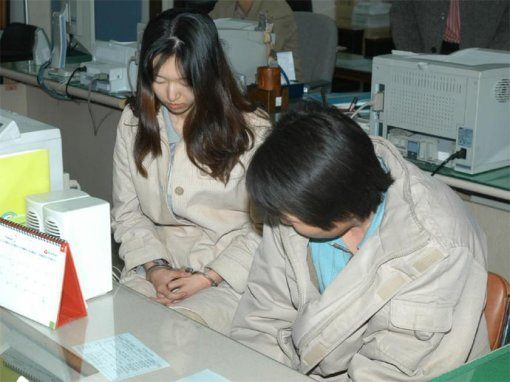 When asked how she was feeling upon being arrested, Lee Mi Hye admitted:
"I was nervous and uncomfortable when I found out I had a fan cafe. While I was being chased, I could barely go outside. If I did, I'd wear sunglasses and a hat all the time."

— Lee Mi Hye
She also expressed that she thought her nickname as "the Ulzzang robber" and the entire ordeal of her photos going viral was ridiculous and unbelievable.
Share This Post