Heartwarming moment captured, when T.O.P said goodbye to G-Dragon as he left for the army
"My beloved younger brother Ji Yong, please take care of yourself and return safely."
T.O.P and G-Dragon have a strong brotherly love. This brotherly love was displayed once again when G-Dragon enlisted in the military last month on February 27.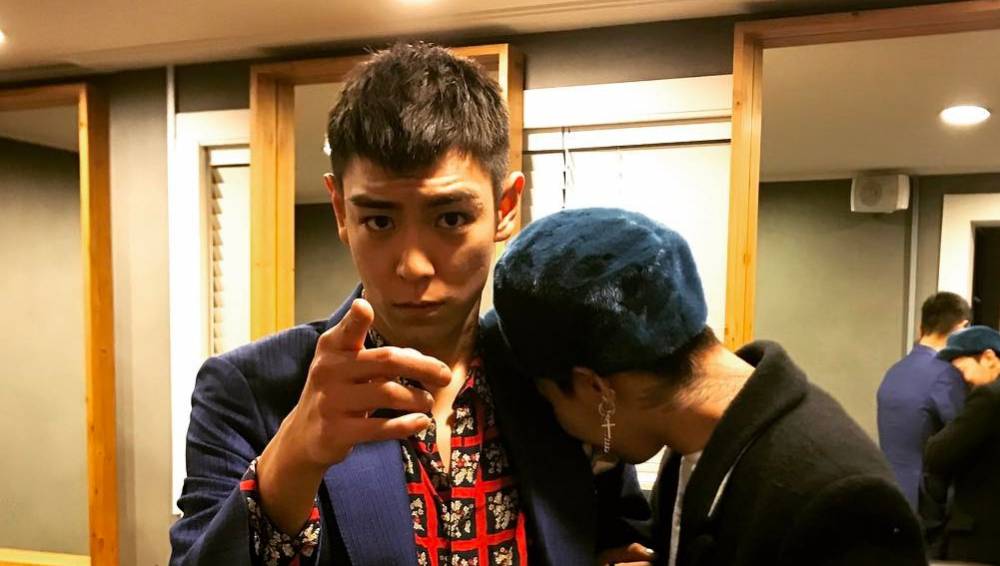 Phillip Chun, chairman of Paradise Group, recently shared a couple of photos on his Instagram page where he captured G-Dragon and T.O.P spending their last couple of hours together before G-Dragon enlisted in the military.
From the photos, we get a glimpse of G-Dragon, sporting a military-style buzzed haircut, showing off his goofy side and sentimental side with his fellow BIGBANG member.
What was especially touching was that T.O.P took vacation time from his current position as a public service worker at the Yongsan Craft Center to spend this time with G-Dragon.
As a farewell gift, T.O.P gave G-Dragon a bottle of Chateau Haute Brion 1988 and handwrote a message on the bottle.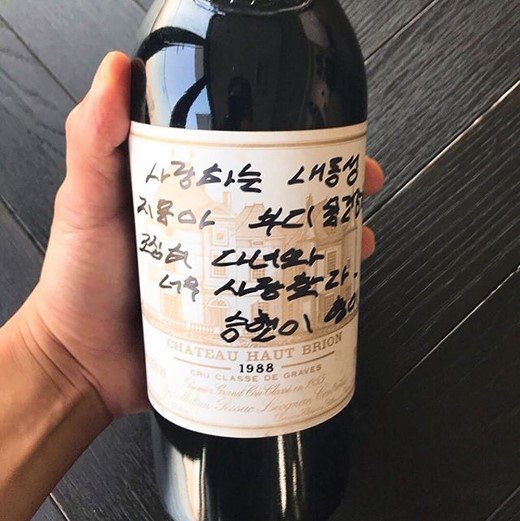 The bottle of wine is especially sentimental because 1988 is G-Dragon's birth year.
Now that's brotherly love.
Share This Post