Here's how ARMYs are helping BTS connect with International Celebs
A.R.M.Y.'s are always trying to help BTS live their dreams, and recently they've had a few come true through hard work on Twitter.
BTS's ever-growing fanbase has given the group some incredible opportunities. The A.R.M.Y. is impressively active on Twitter and never fails to promote BTS to other famous celebrities. Recently, this hard work has allowed BTS to be noticed by several international stars!
Here's a list of times A.R.M.Y. have acted on behalf of BTS to get the job done.
BTS's Possible Collab with Wale
Fans were thrilled recently after noticing a tweet from American rapper Wale who hinted at a possible collaboration between himself and the boy group.
I'll be wit the bros in a few weeks on their side of the ? the
??x the ARMY https://t.co/LfjQzXRw4n

— Wale (@Wale) February 15, 2017
The potential success comes from the work of the A.R.M.Y. who tweeted at Wale last December after the rapper shouted out BTS in his song.
Leader Rap Monster had been a fan of Wale previously, and fans were thrilled to see the group's popularity had gotten them noticed.
Tinashe Followed BTS's J-Hope
In honor of the Golden Hyung's birthday fans tweeted Tinashe, another popular American artist, on J-Hope's behalf. The fans efforts paid off, and the tweets earned BTS a follow by the singer!
Dear @Tinashe. Hoseok from @BTS_twt birthday is soon. he truly ADORES you and your dancing talent. This is him dancing.I feel you'd be proud pic.twitter.com/vuaGQJpo3P

— // Venny // (@DarthVenn) February 12, 2017
She first liked the video of his dancing.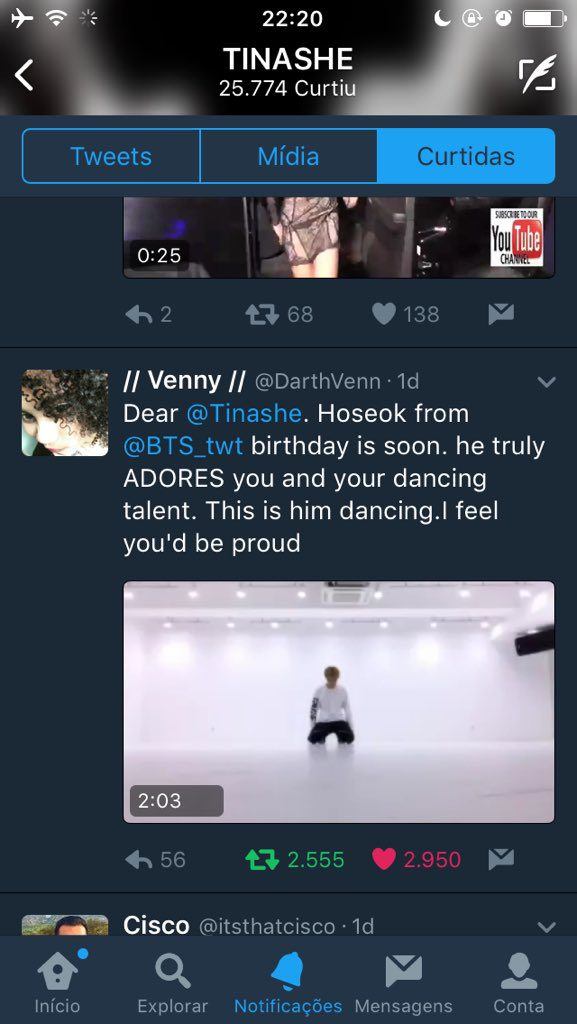 Then she followed their account.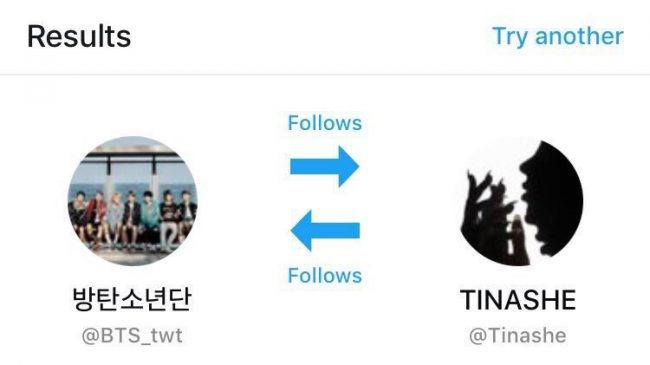 This was an excellent wingman achievement by the A.R.M.Y. who were aware of J-Hope's admiration of the singer from tweet's he'd made the previous year that featured her image on his computer screen.
HOSEOK KNOWS WHAT'S GOOD !! pic.twitter.com/8jjvMVrLKE

— ♡ (@nvvrmind) August 17, 2016
A.R.M.Y. made his dream come true and gave him a wonderful birthday gift!
Chef Gordon Ramsay Gave Jin A Critique
Even more recently, A.R.M.Y. helped BTS's visual and resident cook get noticed on Twitter by the famous Chef Gordon Ramsay. Although the fan was tweeting about Jin as her boyfriend as a joke, the Chef saw the tweet and gave one of his scathing critiques!
@GordonRamsay my boyfriend thinks he can win a season of Hell's Kitchen, could you rate his food and make sure that egg is properly cooked ? pic.twitter.com/fYoVYsjo0N

— liz ? (@churroseoks) February 17, 2017
Over cooked eggs with worms ! No thanks https://t.co/oMd6uN8fU6

— Gordon Ramsay (@GordonRamsay) February 17, 2017
We're hoping he'll give Jin another chance in the future to show off his cooking skills.
BTS's fans are super dedicated wingmen, and their hard work and constant promotion of BTS has earned the group recognition from artists and celebrities on an international scale.
Share This Post