John Cena Continues To Upload Instagram Posts About BTS, Proving He's A True A.R.M.Y
His new post unites ARMY from all around the world.
Ever since wrestler/actor John Cena revealed that he was a fan of BTS, he has been very open about his appreciation for the group.
Now, it looks like his fandom is on full display, as his recent Instagram shows love not only for BTS, but for A.R.M.Y as well!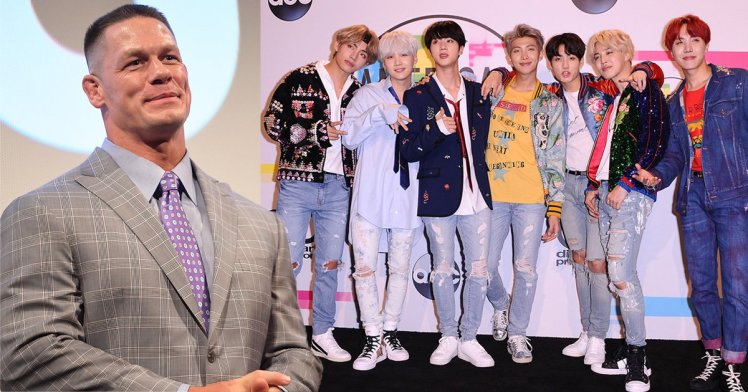 As with any K-Pop fandom, members of A.R.M.Y sometimes feel that they are split into Korean fans (K-ARMY), and international fans (I-ARMY). John Cena's recent Instagram post shows that all A.R.M.Y are united in their love for BTS!
This is not the first time he has posted about BTS on his social media platforms. It all started in February, when John Cena posted a photo of J-Hope on his Instagram, and broke the internet.
A few days later, he uploaded the cover for BTS's single "MIC Drop," which had a successful run in the US.
Just a few days later, John Cena celebrated J-Hope's birthday on his Twitter.
Also happy birthday #JHOPE just 175 more years and you'll catch #WestNewbury #HappyJHOPEDay @BTS_twt @bts_bighit

— John Cena (@JohnCena) February 18, 2018
J-Hope's photo was featured on John Cena's Instagram various times after that.
So was RM's.
As well as the whole group!
John Cena has even shared how he became an A.R.M.Y during interviews! 
Looks like John Cena truly is a member of the A.R.M.Y!
Share This Post