K-Pop idol STELLAR's Minhee dances on stage with her Harley Quinn inspired outfit
STELLAR's Minhee surprises fans as she enters the stage wearing an outfit inspired by the movie Suicide Squad's Harley Quinn.
Screening in countries across the world, Suicide Squad has gained much attention for their quirky combination of characters. More specifically, Harley Quinn has become one of the most iconic characters from the movie, becoming a fan favorite for many.
Likewise, Minhee shows that she is no exception, as her stage outfit for STELLAR's performance was inspired by none other than Harley Quinn. Wearing similar face makeup as well as outfit and hair, Minhee puts in her own style for a Suicide Squad inspired look.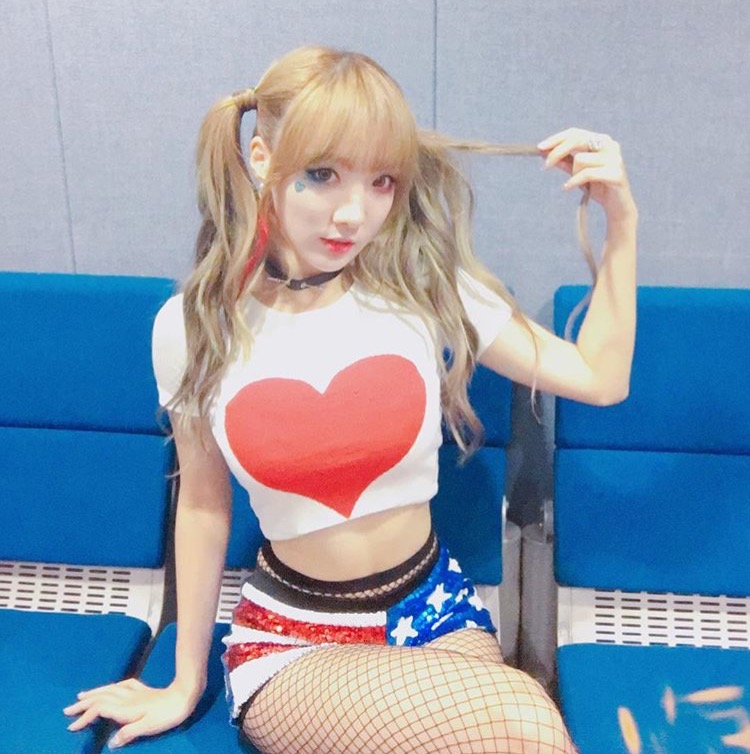 Watch this GIF on Gfycat. Discover more GIFS online at Gfycat.
Share This Post