Male idol group's first #1 trophy allegedly for sale at flea market
Photos of what fans have claimed is male group MBLAQ's first music show trophy being sold at a flea market have gone viral online. 
According to a post on Instiz, MBLAQ's first number 1 trophy, which they won for their song "Y" on the June 3rd, 2010 episode of Mnet M! Countdown was put up for sale along with several other trophies. Fans have identified the other trophies as being from Strong Heart, International A+, the 2013 Republic of Korea Culture Awards, and the 2011 Asia Jewelry Awards.
Since photos of the trophies being sold alongside used items such as baseballs and guitars surfaced online, fans have demanded a response from the group's agency J. Tune Camp. Facing accusations that the flea market seller salvaged the trophies after they were simply thrown away, the company responded by asking fans to tell them the location of the trophies and that they would be investigating how they ended up in the flea market.
After essentially confirming that the trophies in question were in fact legitimate, J. Tune Camp asked fans to refrain from spreading the story to protect MBLAQ's image. However, enraged by the company's lack of responsibility and disappointing response, fans have continued to spread the story online.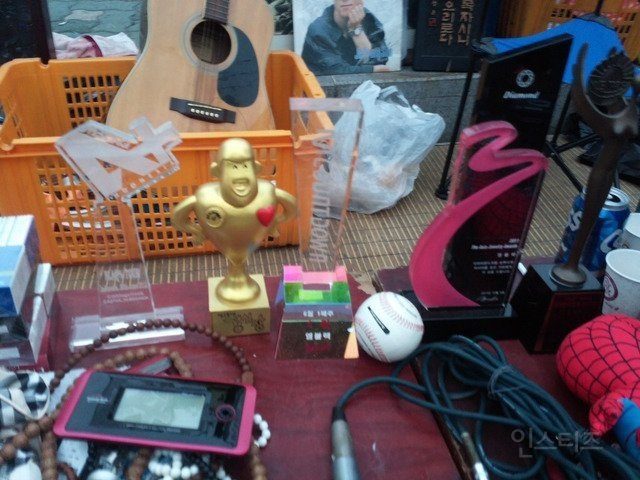 Source: Intiz
Share This Post