The line at BTS's Wings Tour was a sea of people
Thousands of people lined up during the early hours for the first date of BTS's Wings Tour, and there were so many fans that it was essentially a sea of people.
BTS has officially begun their Wings Tour, and it's already off to an excellent start as thousands of eager fans lined up in the cold during the early hours this Saturday for the much-awaited concert.
Over 20,000 fans attended the first and sold date of the Wings tour, and another impressive 20,000 fans will attend the second night, which was sold out as well.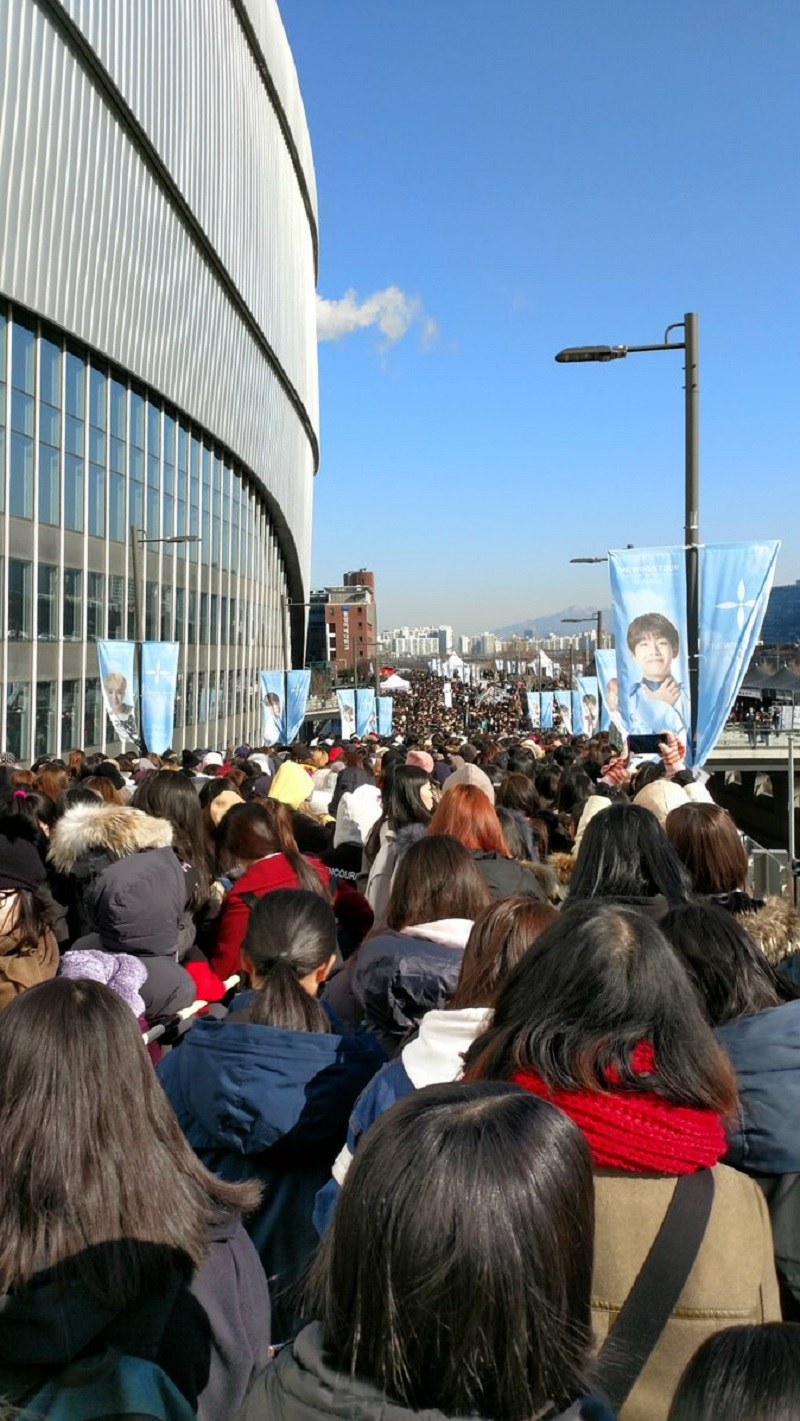 BTS is doing just as well overseas, with over 95,000 tickets sold for their shows in the U.S., which sold out within minutes of being released. They also sold out 14,000 tickets in Brazil, which prompted more than 50,000 fans to beg promoters for another show.
The groups first world tour the 2015 BTS Live Trilogy Episode II: The Red Bullet was attended by 80,000 fans in a total of 18 cities. But it like their Wings Tour is set to break that record, with more than 150,000 tickets sold overall between Korea, USA, and Brazil!
The line for the SKT event extends for like 4 blocks in Hongdae.. amazing #BTS #방탄소년단 pic.twitter.com/aCoOeHO3SL

— 🌛🐇🌜 (@usxgichxn) February 18, 2017
Check out a video from fans lining up to purchase merch below!
Front of Merch line, people are screaming ? pic.twitter.com/Juz12LHBHw

— ~나나 in ??♡~ (@thatchicknana01) February 18, 2017
Share This Post