#11YearswithEpikHigh trends on Twitter worldwide
In the moments before midnight, fans of Epik High took to twitter and trended #11YearswithEpikHigh in anticipation of the midnight release of their new album, "Shoebox."
Epik High is a force to be reckoned with in the K-pop world. Their 8th studio album Shoebox is their first album in two years, which has only increased fans anticipation. #11YearswithEpikHigh trended in first place on Twitter worldwide and continued to stay in the top 5 trends after midnight as the official online version Shoebox and combined music video for their "Spoiler" and "Happen Ending" was released.
Tablo has been teasing fans on Instagram and Twitter for weeks with photo teasers, tracklist, lyric teasers, and even an album sampler the day before Shoebox's official release.
The anticipation of the masses manifested itself in the charts as most of Epik High's new tracks dominated music charts within the first hour of release including "Happen Ending", "Born Hater", whose music video had over 1 million views in the first day, and "Spoiler" topped the charts as well.
In addition, Epik High will be holding their first solo concert in 5 years with "EPIK HIGH CONCERT: PARADE" this November!
Congratulations to Epik High for all of their achievments with the release of their new album!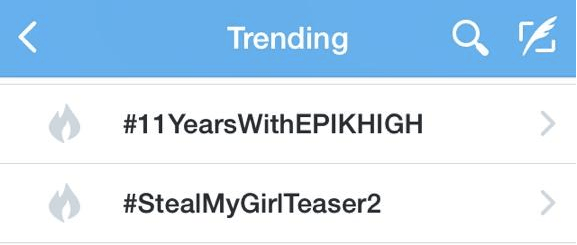 Share This Post