[★TRENDING] Luhan makes first public appearance for Chinese movie "Miss Granny"; movie trailer unveiled
Luhan attended the press conference for upcoming Chinese movie "Miss Granny" on November 2nd in Beijing. This is Luhan's first acting project after he filed a lawsuit against SM Entertainment last month.
It was previously announced on October 31st that Luhan would be attending the press conference for Chinese movie "Miss Granny" and earlier in mid October, movie posters featuring Luhan and his band were unveiled.
Luhan made his appearance at the press conference alongside Director Chen Zheng Dao and co-stars including Yang Zi Shan and Gui Ya Lei. Yang Zi Shan praised Luhan for being adorable, revealing, " He always uses his cute puffy eyes to look innocently at you, so when you see him it feels like you're looking at your real grandson." Gui Ya Lei praised Luhan's acting skills and polite mannerism, as he always gave 90 degrees bows whenever they met. She added that there were fans who came to show their support at the filming set everyday revealing, "It felt like there were many grand-daughter-in-laws beside me."
At the press conference, Luhan made a comical self introduction with saying, "Hello everybody, I act as the grandson." He expressed, "It is my first attempt at acting, so I am very nervous and also a little excited. Everything is new and interesting to me, the role that I play is fun and being able to act alongside the two grannies is even more enjoyable." He added, "There isn't much difference between myself and the role that I take on in the film; they are both youngsters who work hard and never give up because of music."
The crew started filming for the movie back in June this year and has reportedly completed all filming, so "Miss Granny" is scheduled to be screened in theaters starting on January 15th, 2015. This movie is reported to be of a romantic-comedy genre.
The Chinese movie is a remake of the original Korean movie that premiered in January 2014, where the Chinese version will take on a similar story-line but also with some differences. In it, Luhan acts as Meng Sun, the grandson of the 70-year-old granny who magically turns 20. The plot twist occurs when Luhan, music CEO Berlin Chen and grandpa De Shun Wang all fall in love with the 20-year-old lady at the same time.
23 days ago, Luhan filed a lawsuit against SM Entertainment to nullify his contract, and has since stopped activities with EXO or EXO-M. During this period of time, the star seemed to have spent much of his time in Beijing, where photos of Luhan spotted in Beijing and a selca with his close Chinese friend went viral on SNS platforms.
While he has been trying to find his means of survival in the entertainment industry in China, Luhan has reportedly rejected an offer for a lead role in a Chinese movie, quoting health issues.
Check out the movie trailer and press conference photos below!
https://www.youtube.com/watch?v=VR1WG-KyeWc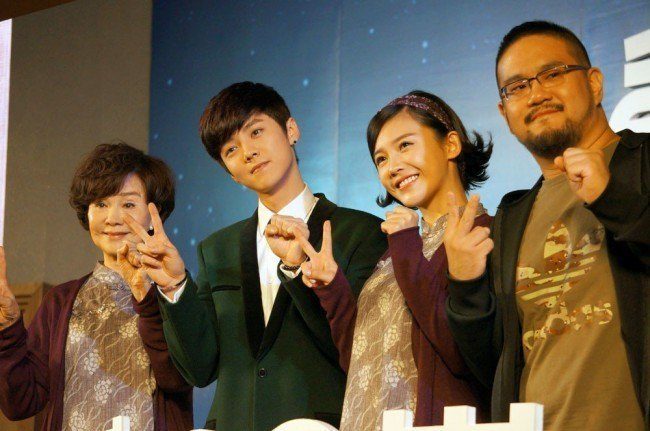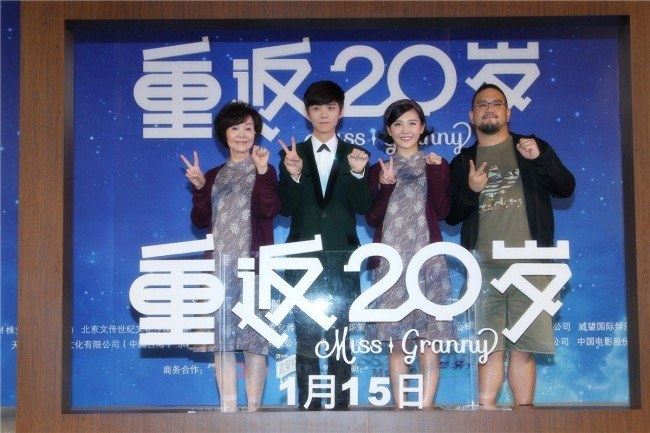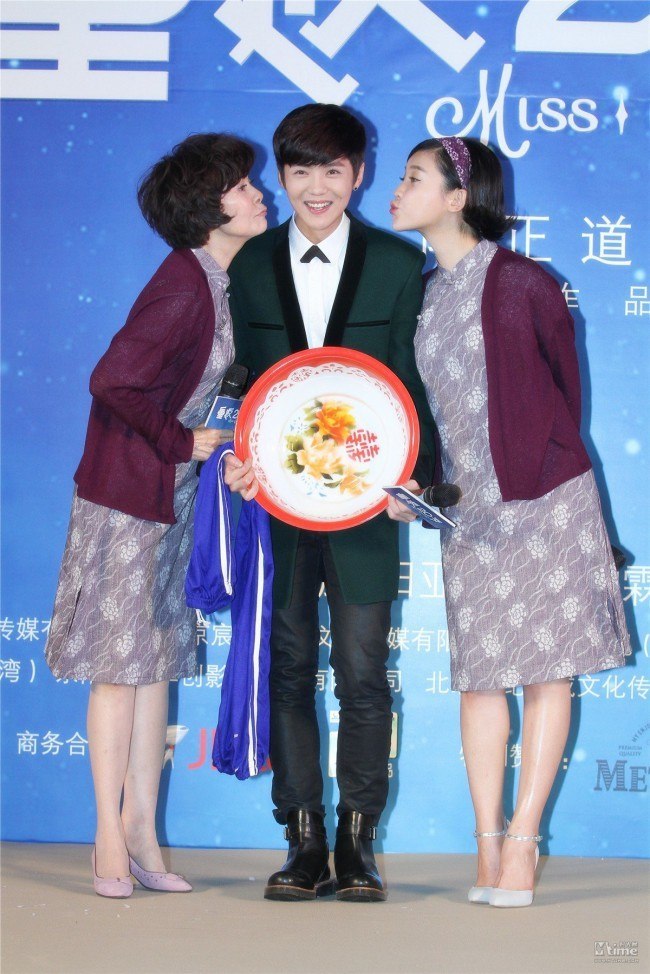 Source: Mtime, sina, and iqiyi
Share This Post