Gary Reunites with Running Man After His Final Episode!
Gary reappears on Running Man, just after he took his final bow! This made members unveil their true sentiments on his decision to leave.
On the latest episode of Running Man, Gary joins the show without realizing he will be a part of the special missions planned for them. The crew had set up a vacation for the remaining members to lighten up the feeling of sadness after Gary's departure the previous episode.
However, their trip was on a low budget. The members were given just 36 dollars to spend on everything they need, a car with low gas, and a phone with only 7% battery remaining. They also needed to contact Gary to complete challenges and gain an advantage in the race. The episode revealed how clingy the members were to each other.
Before the show ended, Gary read a text message he received from a drunk Jihyo. She admitted being very upset when she heard the news, especially as Gary was her former partner as Monday Couple.
Gary teasingly read from his phone, "There's no one that's as innocent as you." He also added, "She used the word 'love' a lot that day."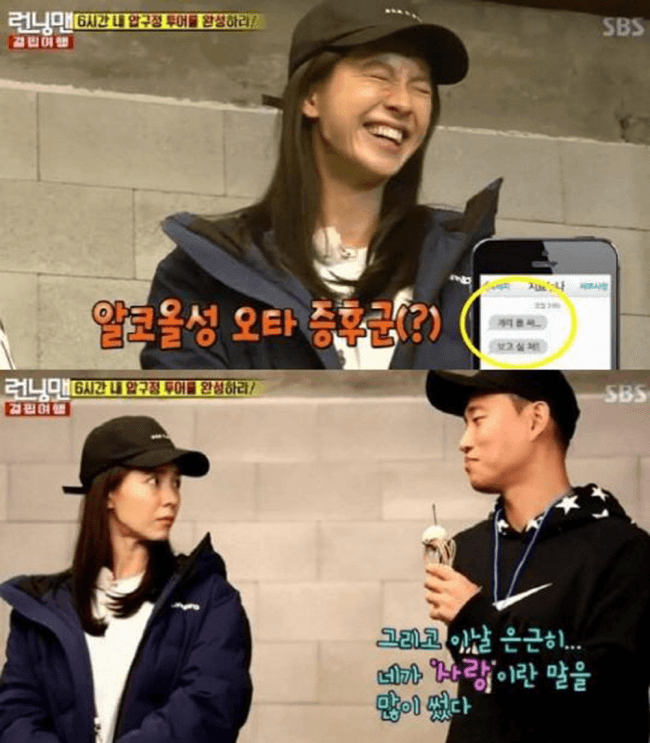 Bringing Gary back for one final goodbye may have been needed closure. We hope fans can finally move on and continue to support Running Man and Kang Gary.
Source: NAVER and News20 Busan
Share This Post