Indian movie caught plagiarizing multiple EXO songs
A new Telugu-Indian film appears to have plagiarized EXO in two of their songs released on the movie's soundtrack.
The movie, titled "Kannayya" not only copies a song from EXO but also from LC9. The soundtrack is almost blatant in their ripoff of EXO's songs, "Growl" and "Baby Don't Cry".
SM Entertainment and the film's producers, Poppin Films, have yet to comment on the plagiarism accusations. Fans have already begun flooding the YouTube video with the soundtrack with comments demanding an explanation and aplology.
"MaMa Beat" can be heard immediately at the start of the video, and EXO's "Growl" can be heard at 4:24 . "Baby Don't Cry" begins playing at 14:33.
Listen to the songs for yourself below:
https://youtu.be/xtrbH7ze4zQ
Listen to "MaMa Beat" below:
Now check out "Growl" and "Baby Don't Cry":
The songs are also listed on iTunes as a part of the Kannaya (Original Motion Picture Soundtrack) released by Mango Music on January 20th 2017. The tracks are being sold at a price of US $1.29 but nowhere do they credit the original creators of the songs or the idol groups who originally performed the song.
The same three people; Satya Kashyap, Veeru & Siddhu, are listed as the composers of the plagiarised pieces: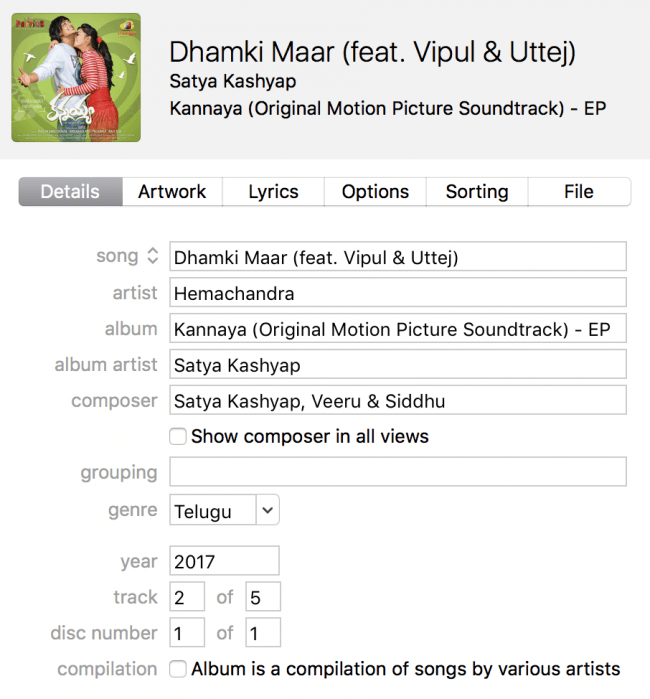 This is the fourth plagiarism scandal within the past few weeks, including VIXX's "Dynamite" from a Turkish rapper, VIXX's performance by a Chinese boy group, BTS and GOT7 being copied by a Taiwanese idol group.
Share This Post