8 Idols Who Will Return From the Military in 2017
After being in the military for almost two years, these 8 idols will be returning to their old lives and, hopefully, the stage!
Being a male Korean citizen means, among other things, being required to enlist in the army or national service and serve for approximately two years – yes, even our favorite idols! Men must perform this service between the ages of 18 and 35, while the term of duty can range from 21 to 36 months. Having served their terms, Korean men can then return to whatever it was they were doing before they entered the military. That means our favorite idols can return to the stage and perform as celebrities.
Here are 8 of our favorite idols who will be returning to the K-pop Scene in 2017!
1. Super Junior's Shindong
Shindong was discharged earlier this month and Super Junior leader Leeteuk came to pick him up! Immediately after his discharge, Shindong began filming for KBS's Battle Trip.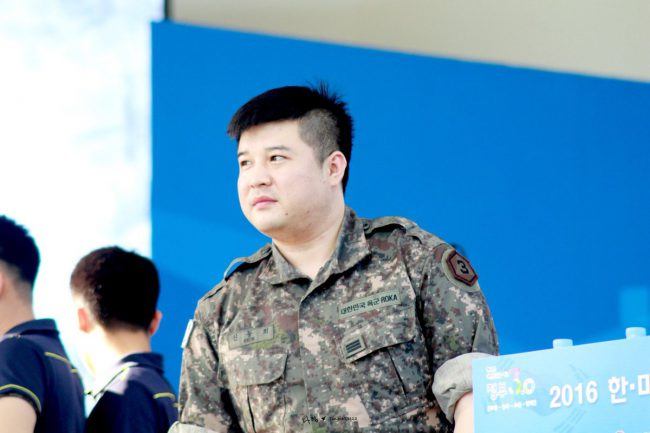 Shindong was originally scheduled to enter the military in 2014, but due to a herniated disc, his enlistment was postponed to 24 March 2015. Shindong was in the military as an active-duty soldier for 21 months.
2. JYJ's Jaejoong
Jaejoong enlisted on March 31st, 2015 and was an active-duty soldier for 21 months. He received many honorable awards for being one of the best recruits. Jaejoong is currently in the military band of his division and often performs.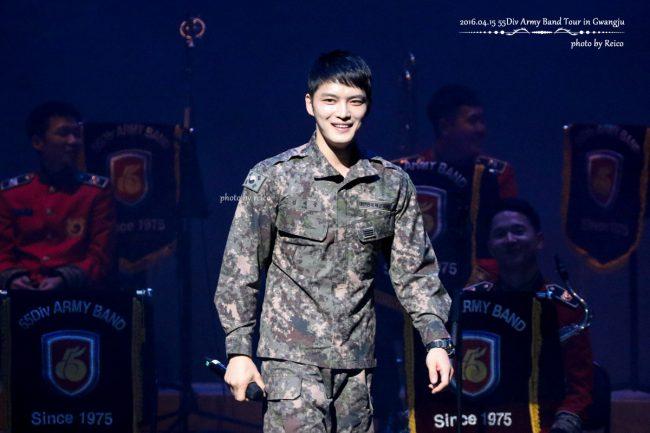 His expected discharge date is December 30th, 2016.
3. Super Junior's Sungmin
Sungmin enlisted on the same day as Jaejoong and is expected to discharge on the same day as well. Sungmin was chosen to represent his troop and promised to serve in the military as a model soldier.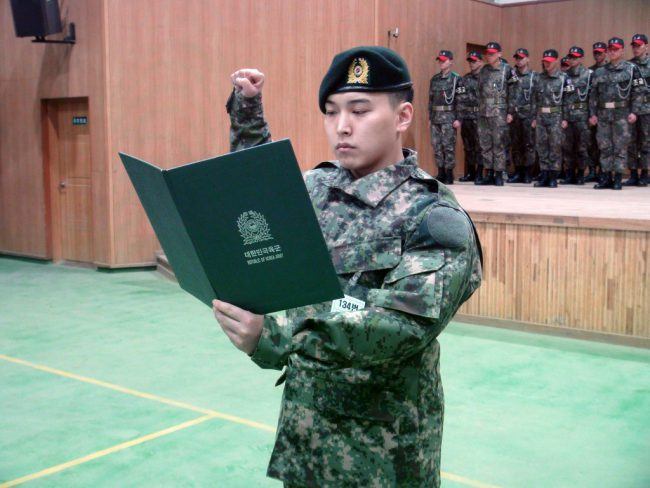 After he completed his training as an active soldier, he was placed in the military band where played the saxophone.
4. TVXQ's Yunho
Yunho is serving 21 months as an active soldier and is expected to be discharged in April of 2017. He is the leader of his squadron and received a Best Recruit award. He also received the distinction of "Special Warrior", which is awarded to only 1% of the entire land troops provided they can pass a set of extremely difficult physical and mental tests. Like many other idols in the military, Yunho found an outlet for his musical talent in the military band.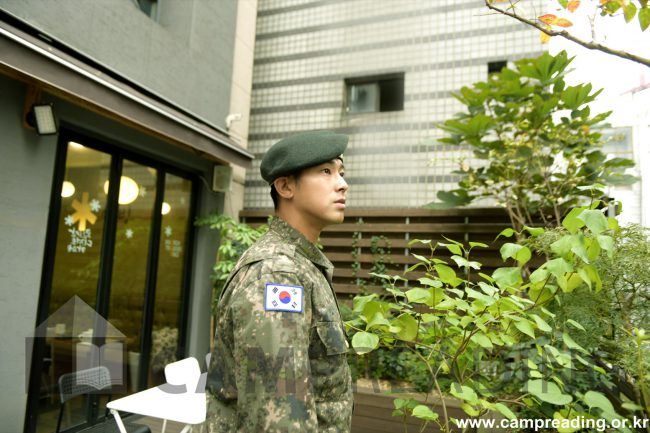 5. Super Junior's Eunhyuk
Eunhyuk seemed to get along really well with his new friends in the military after photos of him in the military were revealed. He currently plays the trumpet in the military band and is expected to be discharged in July.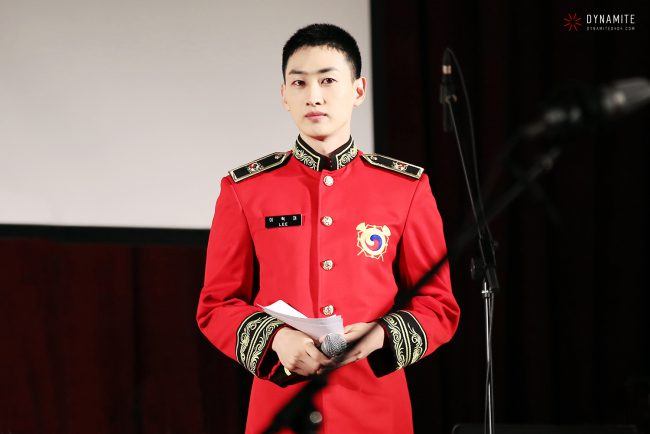 6. Super Junior's Donghae
Donghae enlisted in October of 2015 and he is completing his duty as a conscripted policeman. Like Eunhyuk, he will finish his tour of duty in July.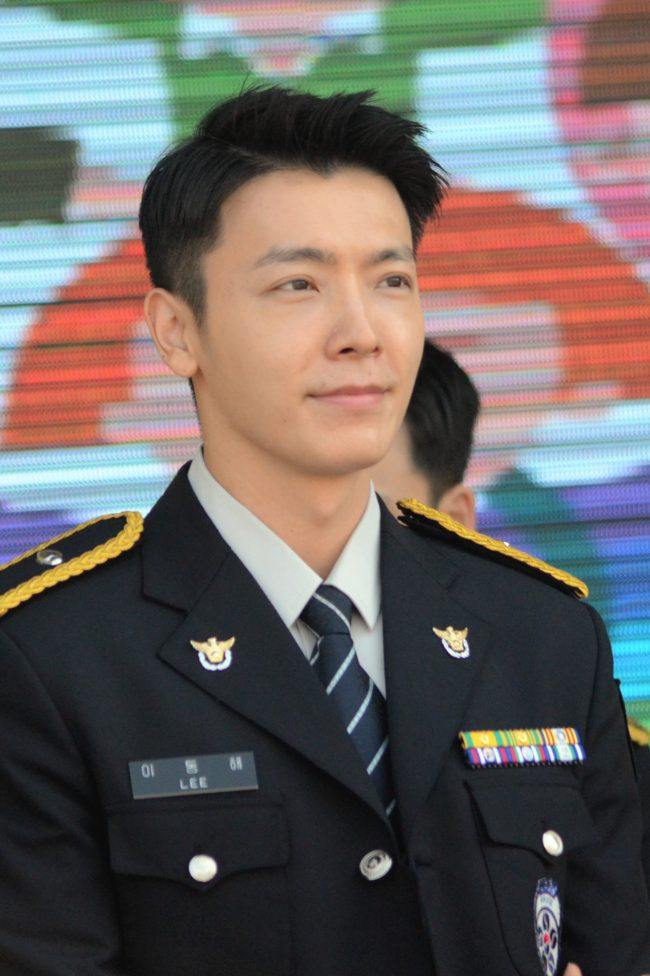 7. Super Junior's Siwon
Siwon also serves in the military as a conscripted policeman. He will be discharged in August!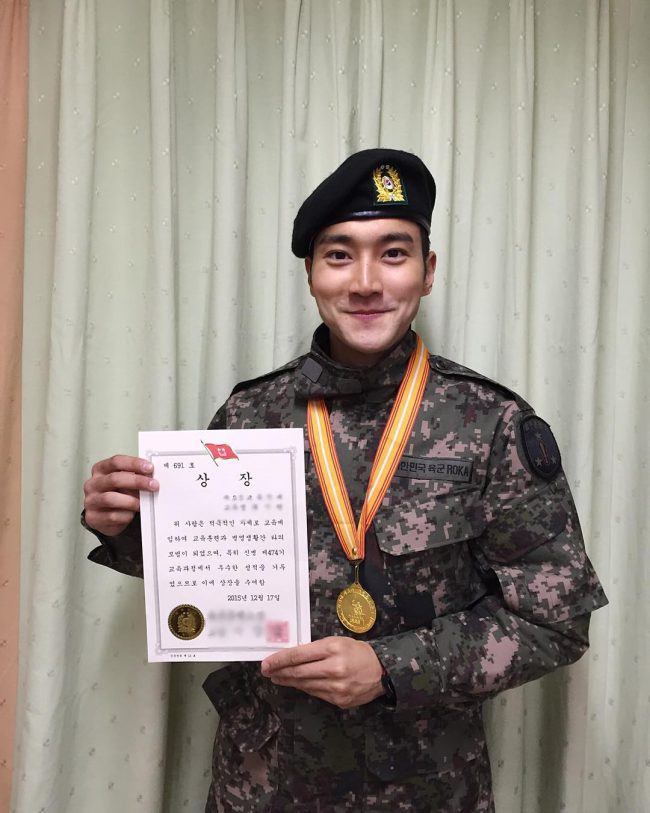 8. TVXQ's Changmin
Changmin enlisted on the same day as Siwon and is expected to discharge on the same day as well. Siwon, Donghae, and Changmin are all serving as conscripted policemen. Talk about a star-studded police force!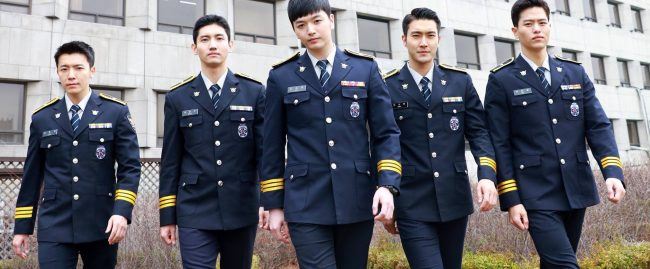 We hope this means 2017 will be filled with exciting comebacks and reunions from these senior groups!
Share This Post