[★BREAKING] Here's what Song Joong Ki and Song Hye Kyo are doing for their wedding and honeymoon
Song Joong Ki and Song Hye Kyo's wedding is now about a week away (October 31) and new details regarding their wedding are becoming public.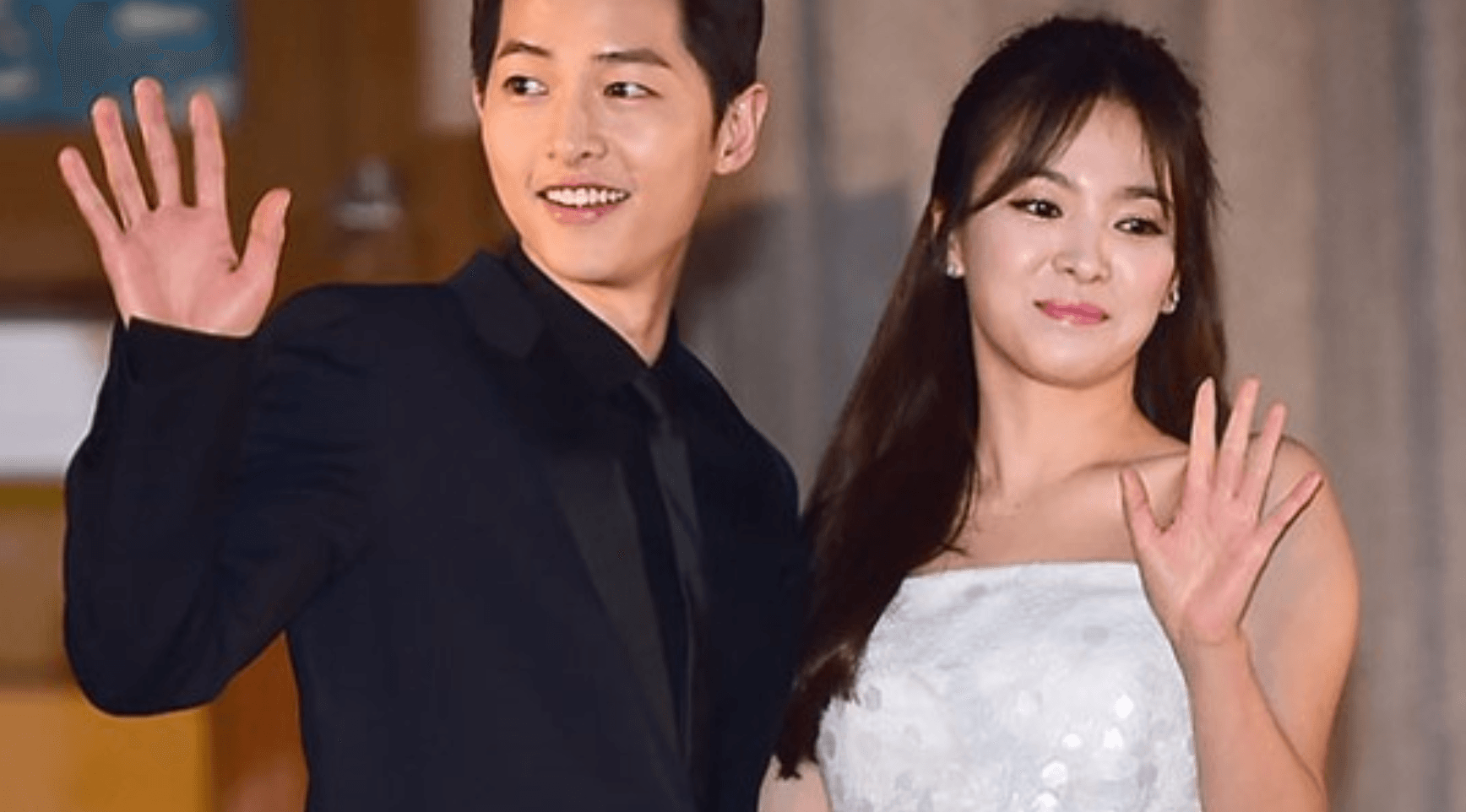 Wedding invitations have been sent out and fans were able to find a photo of the invitation after a guest shared a photo online.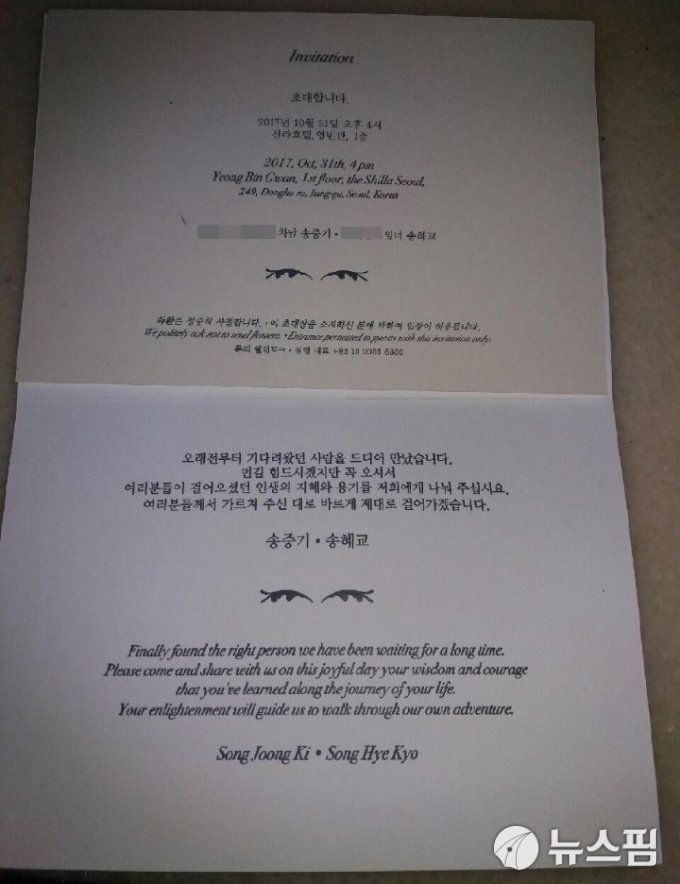 The Song-Song couple are busier than ever because of the wedding and they have been spotted shopping at department stores ahead of their wedding as well. 
[FANCAM] 171021 #SongSongCouple was spotted shopping today! ❤??

?: hongunnie_ IG #송중기 #송혜교 #Joongkiph pic.twitter.com/2Q2pFuQgAD

— Joong Ki Philippines (@JoongKiPH) October 21, 2017

Their wedding will not follow a traditional format as they have decided against using an official officiator.
The couple rather opted to have a  close friend of Song Joong Ki to host the ceremony.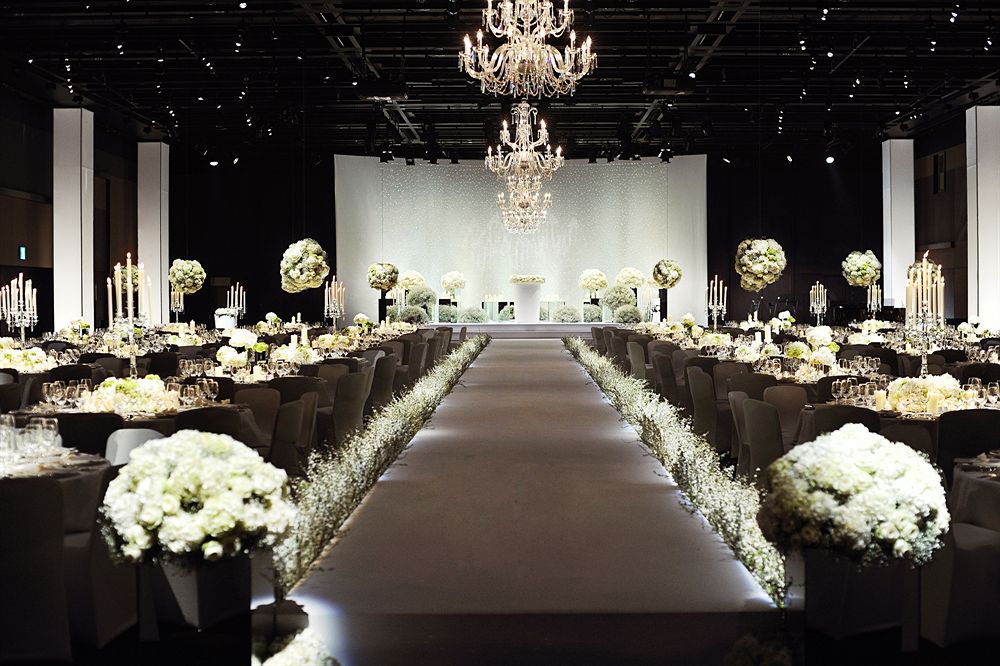 During the celebratory singing portion of the wedding, female artist Ock Joo Hyun, a close friend of Song Hye Kyo, will sing at the wedding.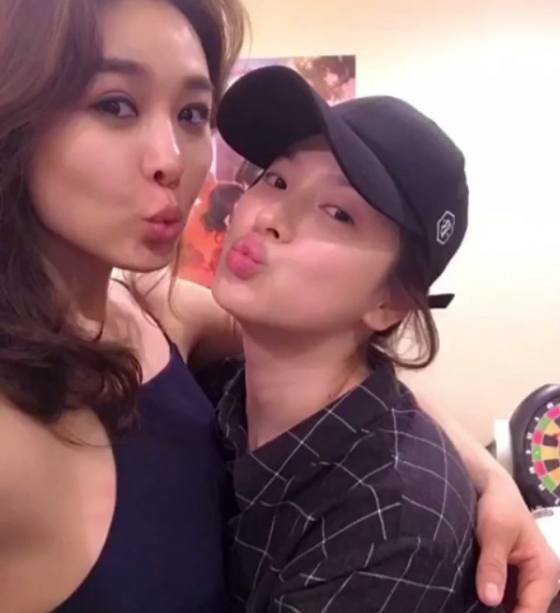 Lastly, Song Joong Ki and Song Hye Kyo have decided to go to Europe for their honeymoon according to insider leaks.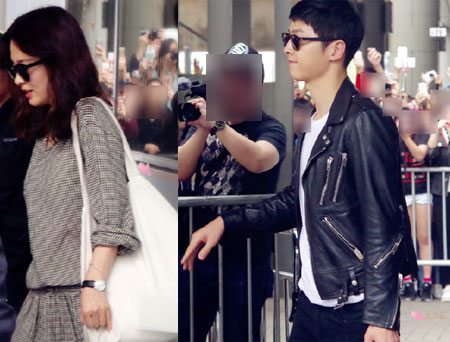 Their management agency released a statement regarding the reports of Ock Joo Hyun being chosen as the official singer and the reported honeymoon plans. 
"Ock Joo Hyun will officially be singing the celebratory song at the wedding.

However, besides this fact, other details regarding the wedding are still under final discussion and nothing else has been confirmed yet.

Nothing has been finalized and confirmed regarding their honeymoon vacation."

— Blossom Entertainment
Source: X-Sport News
Catch Up On Song Joong Ki and Song Hye Kyo's Relationship News!
https://www.koreaboo.com/buzz/song-joong-ki-and-song-hye-kyos-marriage-wouldve-been-illegal-12-years-ago/
[★TRENDING] 8 Reasons Why Fans Knew Song Joong Ki and Song Hye Kyo Dating Before It Was Announced
[★BREAKING] Song Joong Ki and Song Hye Kyo are getting married
https://www.koreaboo.com/news/dispatch-exclusive-photos-song-couple-joongki-hyekyo/
[★BREAKING] Song Hye Kyo Answers: "Are You Pregnant With Song Joong Ki"
[★BREAKING] Song Joong Ki releases official statement about his marriage to Song Hye Kyo
Share This Post