Why You Shouldn't Blame K-Pop Hair Stylists When Your Bias Has An 'Ugly' Hair Cut
A popular hair stylist explained why.
YouTube channel AYO's recent Comment Defenders series was a treasure trove of information! Everything from why stylists won't date idols to the hardest hair style to do was revealed.
Makeup artist Lee Shinae and hair stylist Go Seoyoon shared tips and defended malicious comments against them.
One question that got them particularly riled up was,
"Do you have to cut your hair whether you want to or not if your hair designer tells you to?"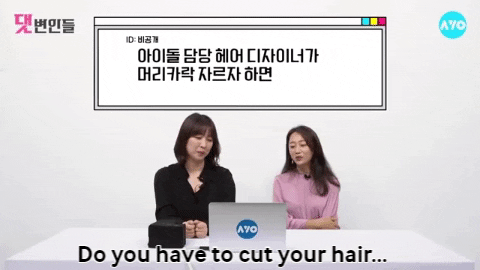 Go Seoyoon, the hair stylist with two decades of experience, was immediately miffed: "That would be chaos!" She can apparently be sued if she cuts her client's hair without their consent.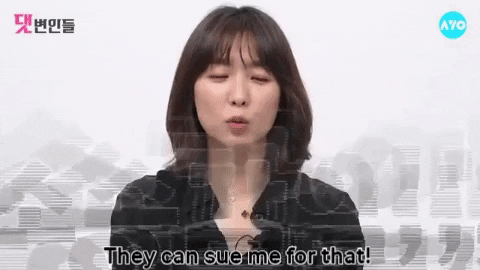 She explained how she receives unfair criticism from fans for their idol's "ugly" hair styles. The company and their staff are the ones who decide what style each idol receives while she is simply the one who makes it happen.
People say, 'Why did you cut her hair like that.' It's not my style! Only my hands were used for it!

— Go Seoyoon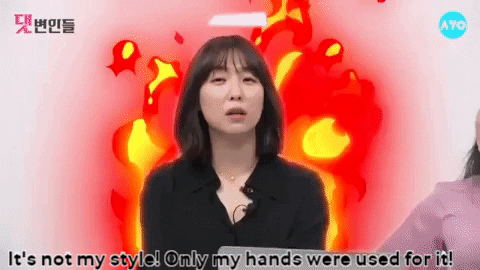 Stating that they "confirm with the company" before the haircut, Go Seoyoon re-iterated that she could get sued if she cuts a client's hair without them knowing.
Our shop would go out of business.

— Go Seoyoon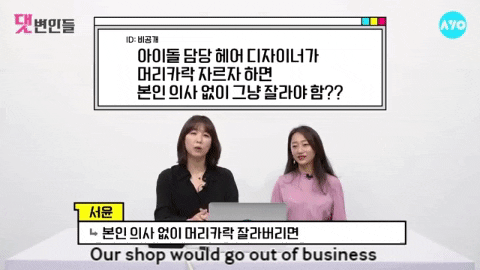 If ever your favorites have a hair style you don't particularly love, blame the company and not the stylist!
Check out the full video below!
Share This Post