[★K:OP-ED] 14 Major Events in the Korean Music Industry in 2014
The year 2014 will go down in Korean music history as one of the most tumultuous years. From January to December 2014, the Korean music industry was devastated by scandals, tragedies and conflicts within artists and their companies. Some news were pleasant as couples started to spring up left and right, while other news shocked the K-pop world with withdrawals of members from popular groups and the tragic deaths of some prominent artists. Below are 14 of the most significant events this year thus far as compiled by Korean media portal OSEN and translated by Koreaboo.
1. Shin Hae Chul, the "King of Darkness" passes away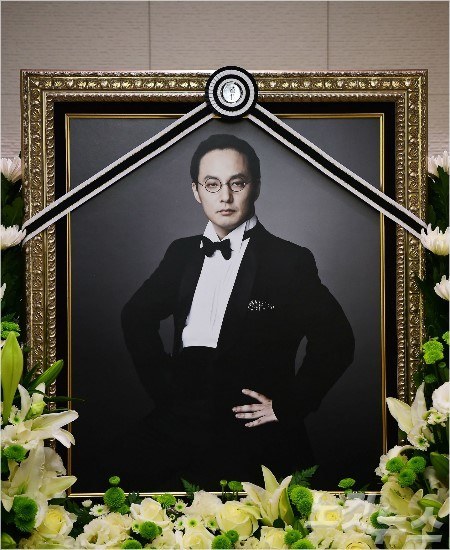 Last October, the Korean music industry said goodbye to their beloved "King of Darkness." He received enteroplasty surgery on October 17th at the Seoul Asan Hospital, and fell unconscious from cardiac arrest on October 22nd. He passed away on on October 27th at 8:19 pm KST from brain damage due to lack of oxygen.
The sudden death of the artist led his family to begin an investigation against Asan Hospital and the surgeon that performed enteroplasty. The body of the deceased had gone through autopsy to identify the initial cause of death. The head of Asan hospital was summoned and questioned by the police on November 29th, and the investigation is still ongoing.
2. Ladies' Code, the flowers that withered too early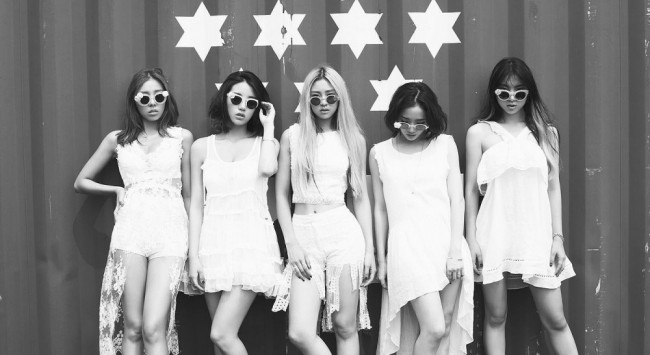 In September, girl group Ladies' Code was involved in a car accident on their way back to Seoul from a performance. This accident led to the tragic death of members EunB and RiSe. Following the devastating news, K-pop fans all over the world consoled the remaining members by making their song "I'm Fine Thank You" take the number one place in music charts.
Currently their road manager, Manager Park, is under police custody after being arrested for driving recklessly and speeding resulting in the death of two and the injury of four others.
3. EXO, B.A.P, and Megan Lee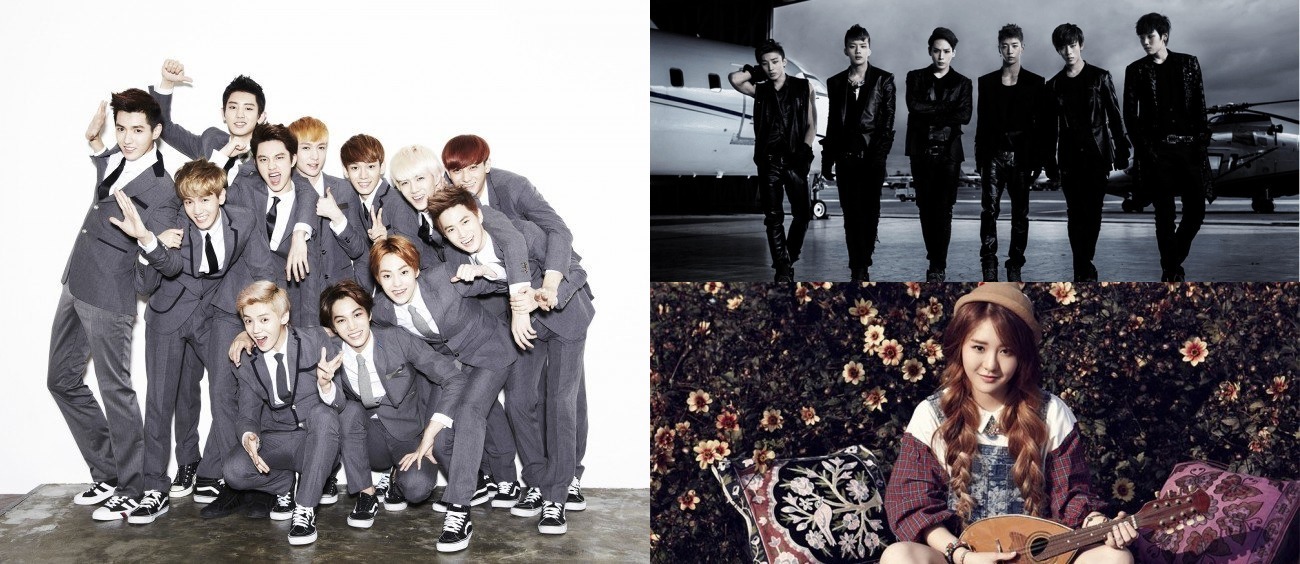 EXO became a trending star group after sweeping up the end of year awards last year. This year they also continued on the trend, winning "Album of the Year," as well as "Artist of the Year" at the 2014 MAMA. Right before their first solo concert, Chinese member Kris filed a lawsuit against SM Entertainment claiming that the contract was invalid. The EXO members seemed dumbfounded by this sudden turn of events a week before their concert, but successfully finished the concert and continued with their activities.
In October, another Chinese member, Luhan, stirred the waters again by pressing the same lawsuit against SM Entertainment. Prior to this, Luhan had been absent from overseas concerts due to health reasons. Currently, both Luhan and Kris are active as independent artists in China.
Last month, singer Megan Lee also began a lawsuit against Soulshop Entertainment for the nullification of her contract. This lawsuit is turning personal as Megan Lee stated "I was the victim of verbal abuse and threats from Kim Tae Woo's wife and other employees of the company." Soulshop Entertainment has stated that Megan Lee's side has made personal feelings almost an official fact without corroboration, and that she was attempting to simply break the contract.
Around the same time, B.A.P had pressed a  lawsuit against their company, TS Entertainment. TS Entertainment stated, "We were discussing future plans with the artists when we found out about this lawsuit through the reports." They also said adamantly, "The unfair agreements and slave contracts that some news are reporting on do not exist and we did not treat our artists unfairly at all."
4. Jessica leaves Girls' Generation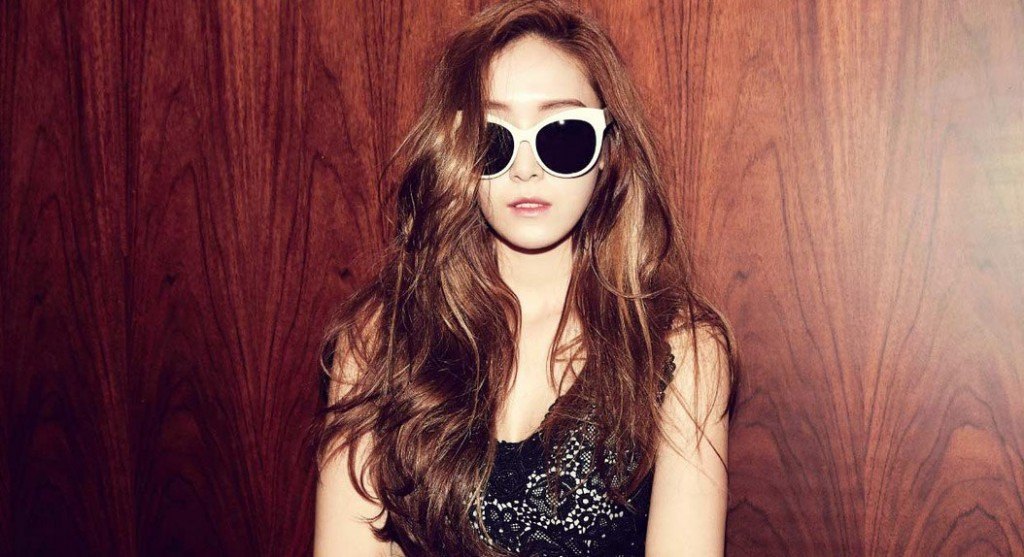 Top girl group Girls' Generation went through a change this year as well. Last September, Jessica Jung officially left the group and the group now consists of eight members. Since Girls' Generation was at the top of the K-pop music industry, this came as a surprise to many people in and outside of Korea.
SM Entertainment stated, "Jessica stated that she wished to stop her activities as part of the team, Girls' Generation will now continue on as eight members. Jessica had said for personal reasons she would stay on with the team for one more album, and discontinue her activities with the team. We tried to work things out since then. When Jessica started her fashion business – even though we had not yet decided on how to proceed – we decided that we could not keep the team as is."
On the other hand, Jessica revealed through her Weibo account to fans, "I always prioritized Girls' Generation before myself and the business and I am dumbfounded and sad to be asked to leave [the team]." She is currently active in her fashion business.
5. Sewol Ferry incident, the hiatus for entertainment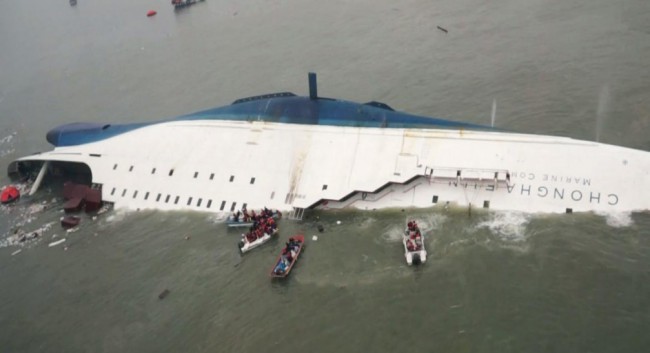 On April 16th, when the Sewol Ferry incident occurred, the Korean entertainment business went on an indefinite hiatus to participate in praying for the students and offering condolences to them and their families. Dramas and variety shows stopped airing and movie releases were delayed. The music industry in specific was on hiatus for a long time.
Artists such as EXO, G.NA, Block B, INFINITE as well as Gummy who were supposed to make a comeback in April and May, delayed their comebacks and their scheduled concerts (unless it was immediate) were also cancelled or delayed.
The air of grief lingered until mid-May and performances at the 2014 Music Festival Beautiful Mint Life were cancelled without much notice, creating a controversy.
6. Kim Hyun Joong assaults his former girlfriend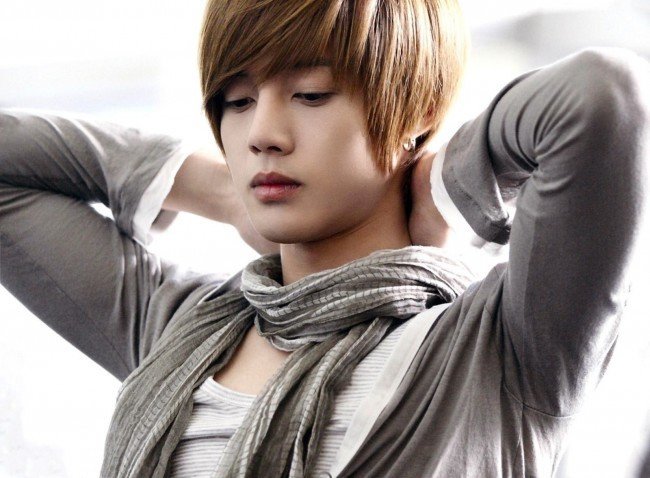 In August, Kim Hyun Joong was accused of assaulting his former girlfriend. He was loved internationally for his gentle, albeit eccentric at times, image.
The former girlfriend stated that she dated Kim Hyun Joong since 2012, and that she was assaulted on multiple occasions.
Later Kim Hyun Joong's agency KeyEast Entertainent stated, "There was an argument between the two and there was a physical struggle when both of their emotions got the better of them, but the reports about assaults on multiple occasions in the space of two months is not true at all."
Kim Hyun Joong, after questioning by the police, posted an apology to his former girlfriend on his official site. "I feel like I've hurt the person I've trusted and loved for the last two years through this incident and I want to apologize. I am ashamed that I acted in a way that no man should, and since this incident is all my fault, please do not speak badly about her."
Later the former girlfriend stated "I could feel the sincerity of Kim Hyun Joong since he apologized publicly, and he came to apologize in person as well," and decided to not press charges.
7. Audience members fall through vents at Techno Valley Festival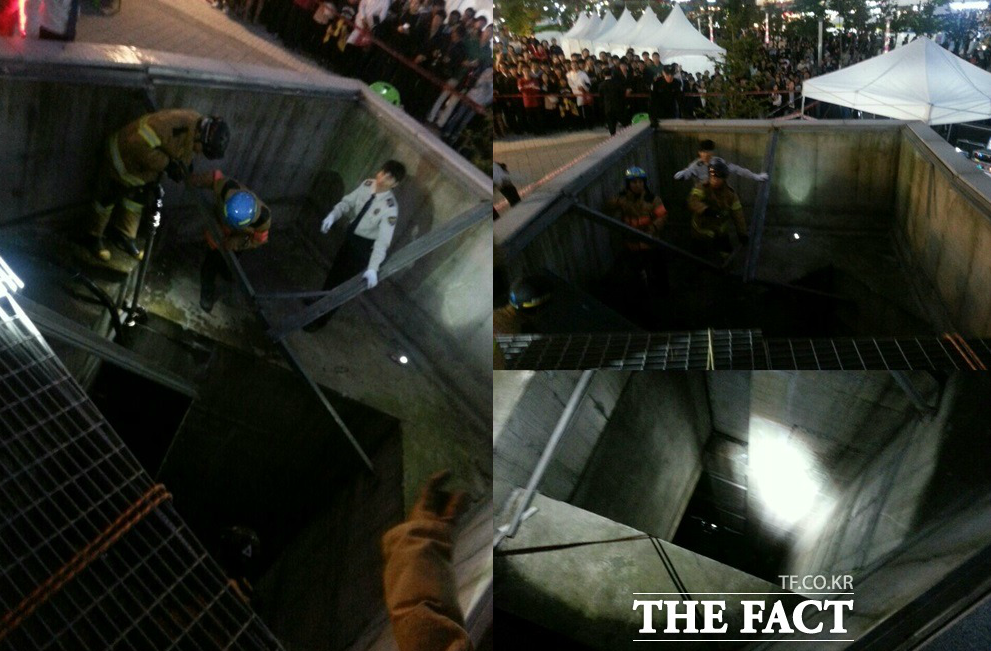 On October 17th at 6PM KST  in Bundang, multiple artists performed at the Techno Valley Festival for a shopping mall. When audience members crowded to the event, they stood on top of a vent in order to get a better view of the festival. The vent was for an underground parking lot. Unfortunately it could not hold the substantial weight and collapsed, resulting in 20 to 30 people dropping 10 meters.
The accident happened right after the performance of  girl group 4Minute, and the members were unaware of the tragic accident at the time of their performance.
8. SM Entertainment becomes generous about dating/marriage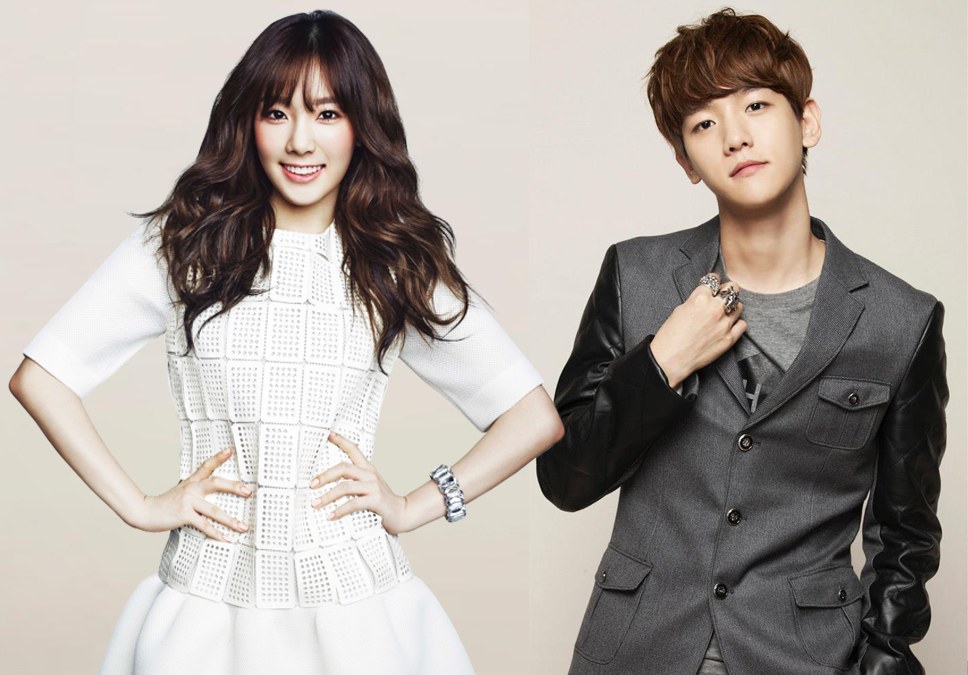 The year 2014 has been filled with news of artists dating. Many who have been dating for a certain amount of time have stepped up and revealed their relationship to the public.
The first couple of the year was on January 1st when Yoona and Lee Seung Ki released a photo of themselves on a date while announcing they were a couple. Both sides quickly confirmed this and said, "We are carefully getting to know each other." This was the first time Lee Seung Ki publicly confirmed that he was dating, and Yoona became the first person in Girls' Generation to publicly announce that she was dating.
Girls' Generation's Sooyoung also revealed that she was dating actor Jung Kyung Ho two days after Yoona released her status as a couple. The companies' official statement said, "It is true that the two are dating. They kept is touch as sunbae and hoobae but became intimate since last year."
In April, Tiffany of Girls' Generation revealed that she was in a relationship with 2PM's Nichkhun. SM Entertainment stated, "They had known each other as friends and recently they began to date." After running into each other often in music shows and performances since their debut, they had become close friends.
In June, Girls' Generation member Taeyeon and EXO member Baekhyun revealed that they were dating. A media site showed paparazzi pictures of them in the same car and claimed that they had been dating for four months. SM Entertainment stated, "They had been close as sunbae and hoobae but recently started developing feelings for each other."
Super Junior member Sungmin also stated that he would be getting married. As the first SM artist to get married, he said this October through an official website, "It is with careful and heavy heart that I write this message. I have met some one important to me and I am getting married on December 13th. I am sure that this sudden news would have surprised many of you and I am sorry for that."
The couple met through the musical Three Musketeers and admitted to be dating since September.
9. f(x)'s Sulli and Dynamic Duo's Choiza become an official couple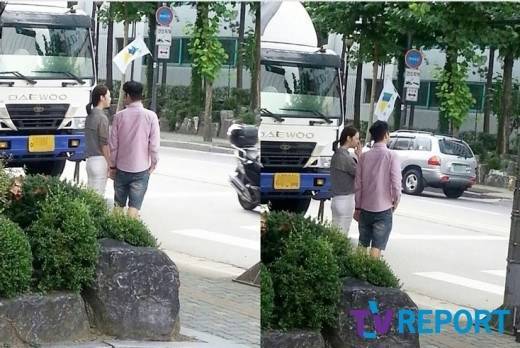 f(x)'s Sulli had been enjoying great success both as a singer and an actress, when she stated that she would be taking a break this July. SM Entertainment said, "Sulli had been suffering from continuous harsh words from netizens and rumors, and stated that she would like to take a break from everything. After much discussion we have decided to respect her wishes and minimize her schedule to allow her to rest."
A month later in August, a media site revealed a picture of Sulli and Choiza on a date. The two had been rumored to have been dating since they were filmed walking together through a black box. Meanwhile, through Choiza's lost wallet, a fan discovered photos of Sulli in it.
10. BIGBANG Seungri's car accident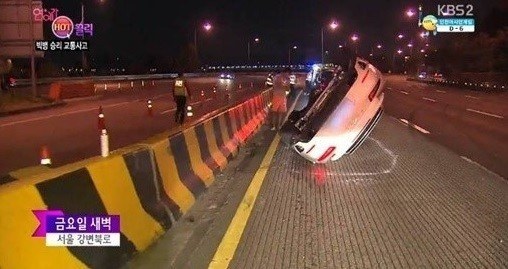 This September, Seungri of BIGBANG was hospitalized for a long period of time. Around 3AM KST on September 12th, Seungri was in his Porsche on his way home when he crashed into a Benz, followed by a barrier causing his car to flip over.
Both the police and YG Entertainment stated that, "Medical statements say that the accident was not the result of alcohol consumption and was simply an accident."
Seungri went to the hospital in his manager's car that was close behind him.
11. Seo Taiji – g.o.d – MC Mong comebacks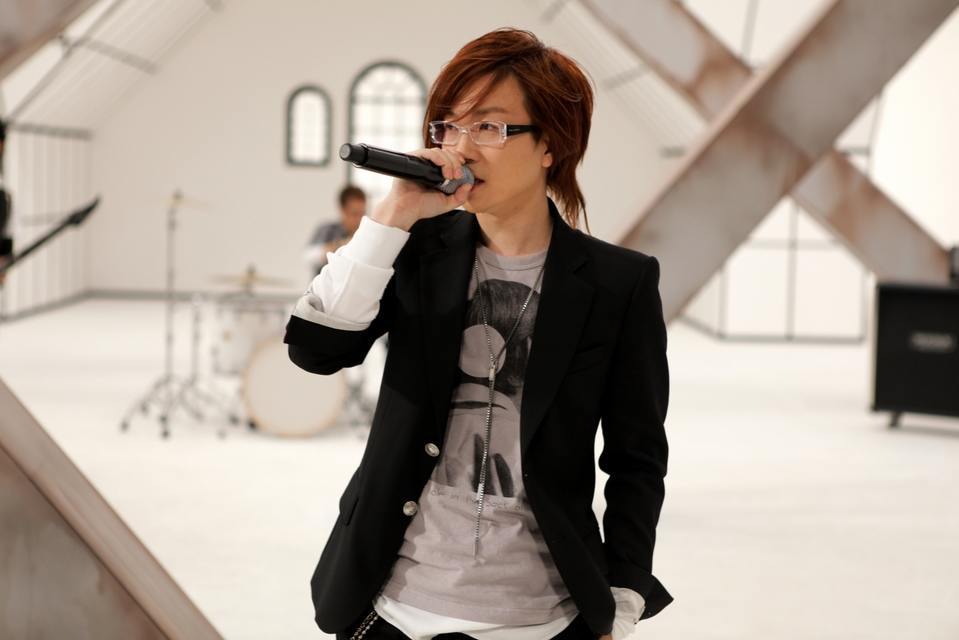 This year was also filled with comebacks as well. g.o.d, who had enjoyed enormous popularity in early 2000s, came back this May with the song "Ugly Duckling," which reached #1 in music charts right after release. Following this, the group released their official 8th album Chapter 8 in July.
Seo Taiji also made his comeback for the first time in five years. He shed his mysterious concept and communicated with fans through variety programs such as Happy Together and Infinite Challenge. Rumors also spread of a quarrel between YG Entertainment and Seo Taiji due to the simultaneous comeback of Seo Taiji and YG Entertainment's idols.
Additionally, Seo Taiji, who claims his daughter is his muse, has been a hot topic regardless of his chart status.
MC Mong also made a comeback with the release of his first official album in five years. His 6th album Miss Me or Diss Me reached all-kill status on music charts, and was a hot topic for featuring artists such as Hyorin, Minah, Baek Ji Young and Ailee. His songs are still high on the charts even a month after release.
12. ZE:A's Moon Junyoung vs Star Empire Entertainment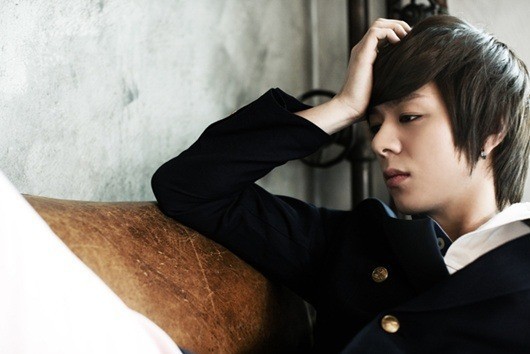 This September, ZE:A's member Moon Junyoung revealed the group's problems with Star Empire on SNS, which instantly became a hot topic. He stated that there were many problems with the payment they were receiving and he wished to fix this through conversation.
Star Empire stated, "We should have paid more attention to them, but since we've known each other for a long time we thought they would understand and we feel that this incident will bring us closer. After the CEO and Junyoung stayed up the night talking, everything has been taken care of."
This October, Moon Jun Young revealed that he would stop using SNS for a little while, and that they have come up with a new system. On a more positive note, he has also recently debuted as a DJ.
13. Leessang's Gil caught for drunk driving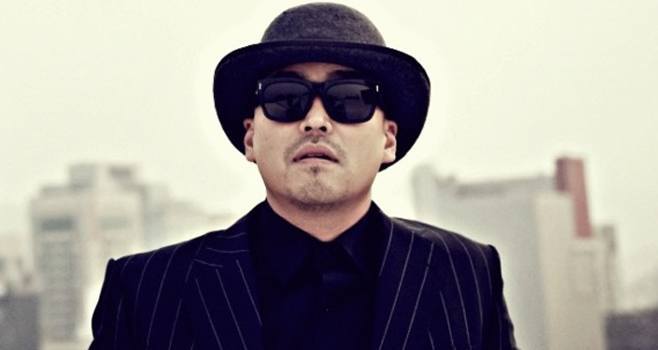 In April, while the nation was in tears because of the Sewol incident, Gil of Leessang was caught for drunk driving. On April 23rd, he was found near Mapogu Hapjungdong after driving approximately 500m with an alcohol percentage of 0.109%.
Infinite Challenge stated that Gil would be stepping down from the show after this incident. This struck them hard especially because they were celebrating their 9th year anniversary.
Gil stated through his entertainment agency, "I have no excuses and I am deeply apologetic for my actions. I am also sorry that my actions disappointed fans and those who loved me."
14. Idols vs Netizens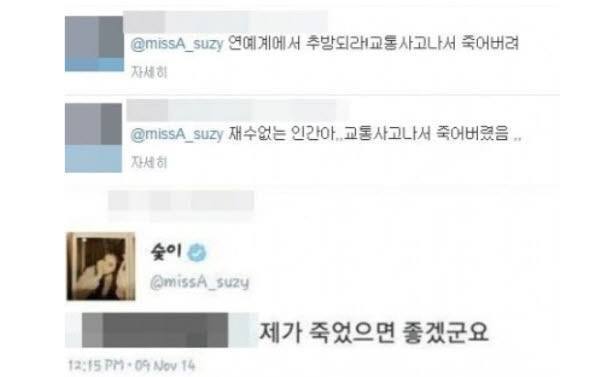 The war between idols and netizens continued. As communication between celebrities and fans became easy through SNS channels. Harsh comments and false rumors pestered the celebrities.
Last month, Suzy of miss A declared war against a netizen who kept leaving comments telling her to die and be banished from the entertainment industry. JYP Entertainment took legal channels and caught the netizen on November 25th. They had no plans to show her leniency.
Seo Jisoo of Lovelyz also suffered from rumors and was forced to take a leave from her activities. Woolim Entertainment has requested a proper police investigation, and Seo Jisoo plans to join her group after proper rest.
Rain also suffered from such things when a picture claiming to be photo of Rain naked was leaked through mobile messengers. Rain reacted quickly and attorney Kim Nam Hong told OSEN, "The culprit may have started as a joke, but if there are no actions from the victim, they may repeat such actions in the future so we have to identify the culprit."
This is a Korean OP-ED written by Seon Mi Kyung from OSEN and translated by Koreaboo. Original news article may be found here.
Share This Post