November's War of Comebacks, Rookies vs Veterans
The Fall season in Korea is heating up thanks to these heart-thumping debuts/comebacks of veterans and rookies.
Early in November, B.A.P and Mamamoo both held fantastic showcases on the same day!
We witnessed B.A.P's dynamism in its new 13 track album, Noir. Their title track "SKYDIVE" is accompanied by a remarkable 10-minute long music video that features solid choreography and an epic storyline.  Having now finished their worldwide tour, Live on Earth, B.A.P is definitely proving themselves to be a formidable group of idols in the competitive industry.
Hot on B.A.P's heels is Mamamoo, a group that has wonderfully embraced the sexy concept with the title track, "Decalcomanie". The song, both gripping and cheerful, has some stunning concept artwork for which there are some hilarious fan-made renditions. Their music video was recently criticised, however, for its depiction of domestic abuse. Nevertheless, with such powerful vocals, could they be in the running for first place?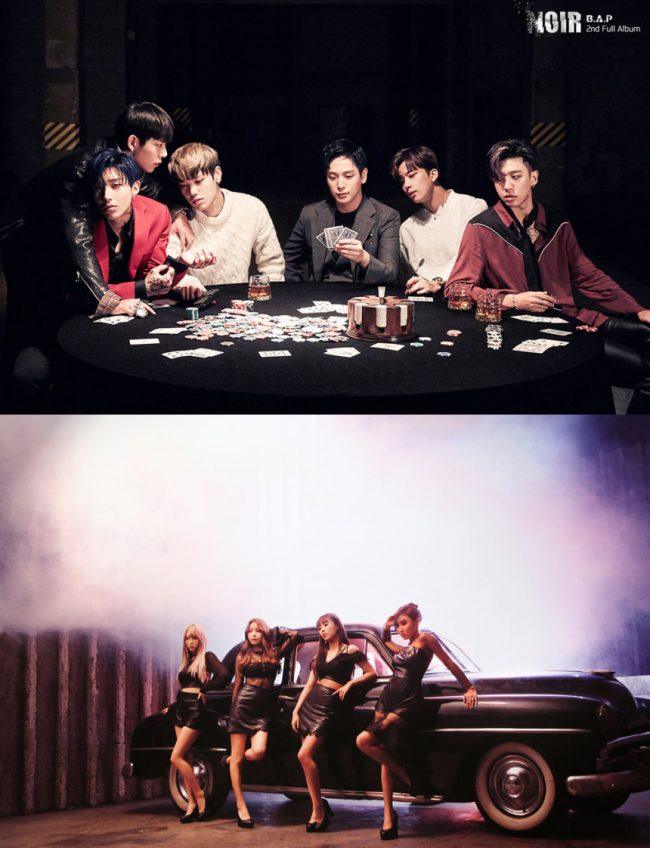 BTOB is also making a comeback with its mini-album, New Men.  All 7 members are said to have participated in the lyrics, composition, and arrangement of the songs. During their album countdown broadcast on V app, BTOB also pointed out that all the members contributed to the track "I Love you Forever", which conveys their heartfelt gratitude to fans.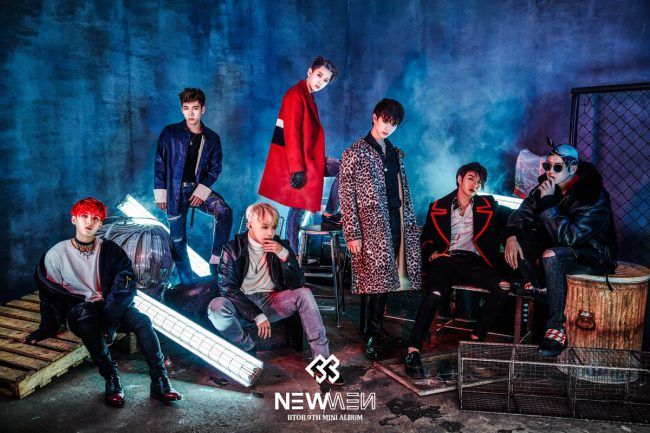 Finally returning to its fans after a quiet year, ToppDogg is ready to impress its fans with the title track "Rainy Day". Having suffered from a lot of negative press after Jenissi's drunken and offensive Instagram debacle, ToppDogg is now turning things around with "Rainy Day". The song is about being reminded of an ex-lover when it rains and is perfect for the fall weather!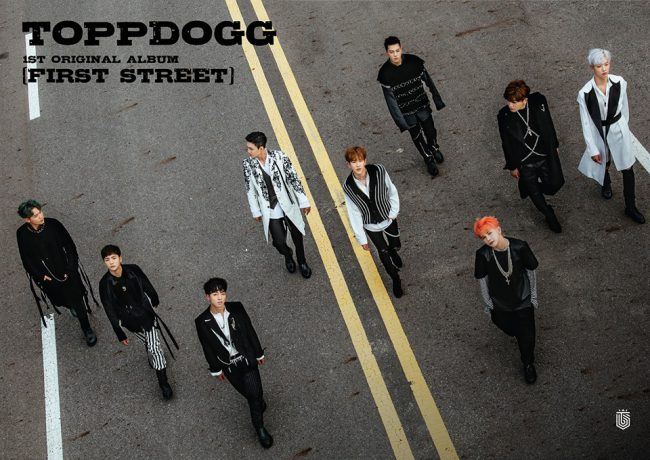 Veteran idol group T-ara has also made a comeback with "TIAMO". Graduating from the cute concept, T-ara has chosen to showcase the group's graceful beauty with a feminine concept instead. Having never really recovered from the scandal regarding its ex-member Hwayoung, we can only hope that the soft melody and gentleness of title track "TIAMO" will help redeem T-ara's image.
With rookie comebacks and debuts as well by TWICE, ASTRO, Momoland, and VICTON, your November will be twice as exciting!
ASTRO is making a comeback with its mini-album Autumn Story. The title track, "Confession", features lyrics that describe the internal struggle when making the decision to confess to a crush, which I'm sure resonates with all of us! Member Eunwoo also recently made waves for his outstanding visuals and even generated a storm while attending university classes.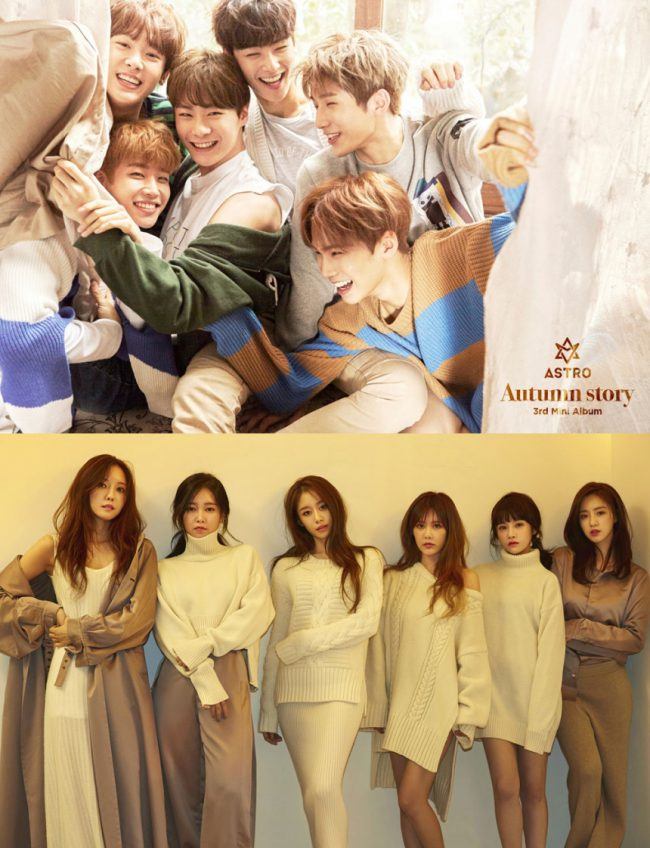 Already breaking records and snagging trophies from various music programs, JYP Entertainment's next top girl group, Twice has surely made a successful comeback with "TT". What's next for this thriving rookie group? Check out their addictive Halloween-themed music video if you haven't already.
And you can't forget about BLACKPINK, who had an amazing comeback with two title songs: Playing with fire, and Stay. With rich visuals and amazing cinematography, each MV takes viewers on a journey through BLACKPINK's mysterious and beautiful world.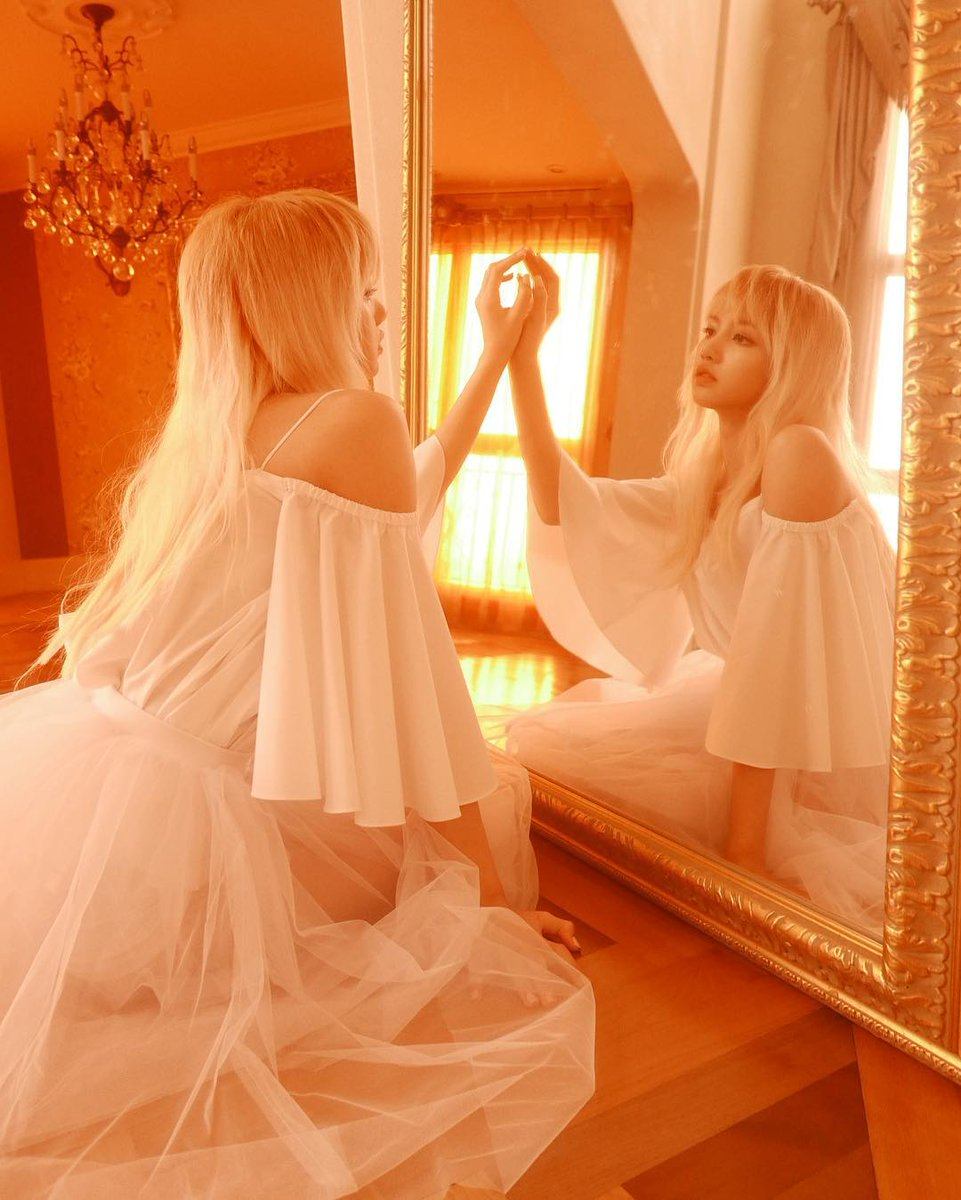 Debuting under the same label as APink and Huh Gak, Plan A Entertainment's rookie group VICTON is set to impress with its mini-album Voice to New World. At its debut showcase, VICTON opened up about the heavy burden of being APink's junior group and its desire to present a cooler image after extensive preparations for their debut album.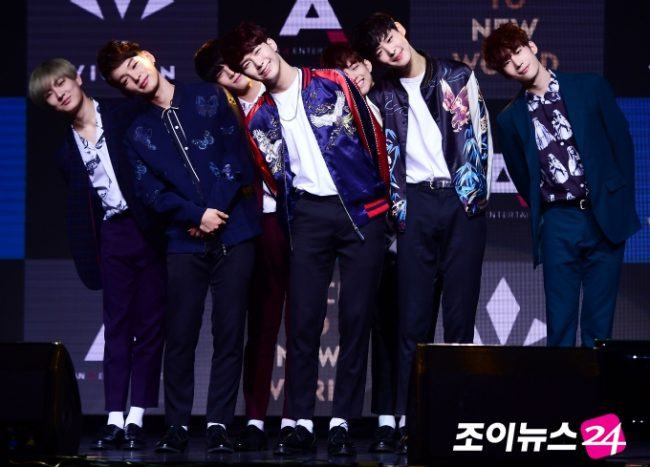 A product of Mnet's survival reality show, Momoland is also ready to debut under Duble Kick Entertainment. The title track "JJan Koong Kwang" will make your heart race with its exciting tune, and keep you warm as the weather outside gets colder!
November will be a fiery war of comebacks and debuts! Which of these will be YOUR fall favorite?
Share This Post