[★TRENDING] Dispatch Captures Photos Of T.O.P Marijuana Scandal Trainee In Public
Han Seo Hee recently attended her final trial and sustained the sentence she received in the original trial.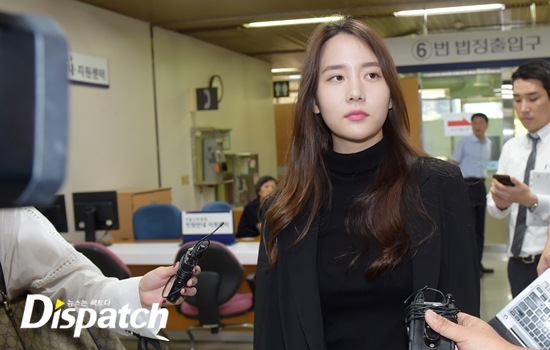 She was sentenced to 3 years in prison with 4 years probation, and 120 hours of drug treatment sessions.
[★BREAKING] Female Trainee Officially Sentenced After Smoking Marijuana With T.O.P
This means she won't be going to prison unless she goes against the prosecutor's orders during her 4 years of probation.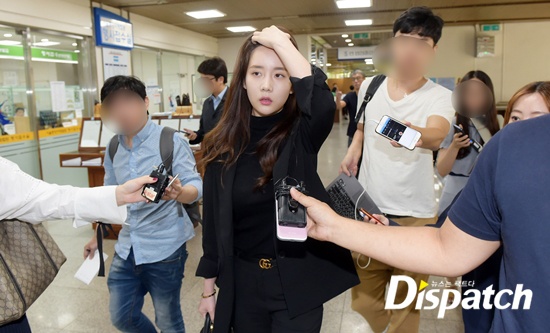 She has also been charged with a collection amount of 870,000 KRW ($768 USD).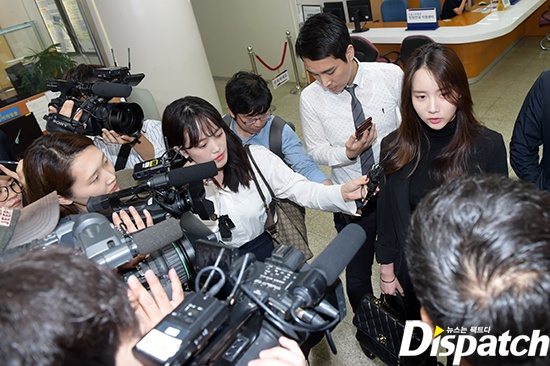 In the trial, Han Seo Hee put forth her original statement about T.O.P having been the first to offer her marijuana.
"I gave both the police and the prosecutors a consistent statement (about T.O.P offering her the marijuana first).

My statement wasn't reported on, but I haven't made any changes."

— Han Seo Hee
[★BREAKING] Han Seo Hee claims T.O.P offered her marijuana first
After the trial ended, Han Seo Hee issued an apology for causing such a controversy.
"I'm sorry for inconveniencing the public. I promise this won't ever happen again."

— Han Seo Hee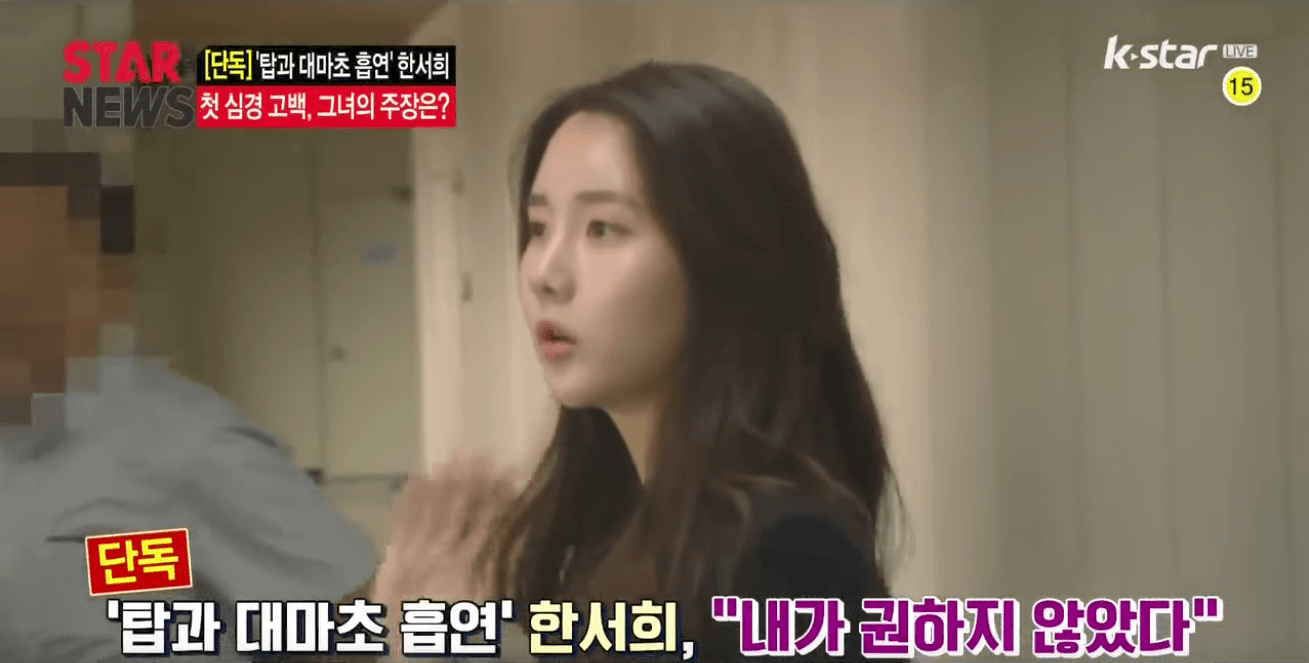 When she was asked about T.O.P, Han Seo Hee revealed that she hasn't been in touch with him at all.
"We've never met (since).

We don't contact each other at all."

— Han Seo Hee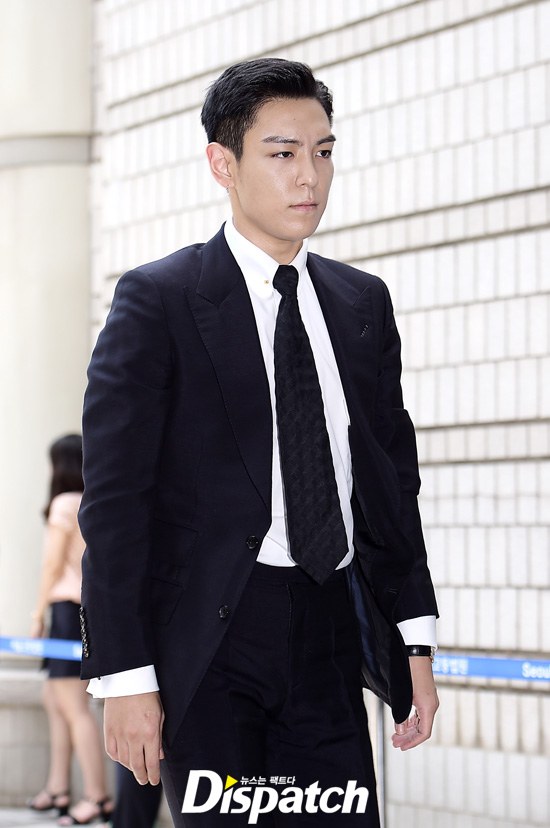 She then apologized again and expressed that she was reflecting on her actions.
"I don't know if the sincerity in my apology is getting across.

It was a really big issue.

I'm so sorry.

I'm truly reflecting."

— Han Seo Hee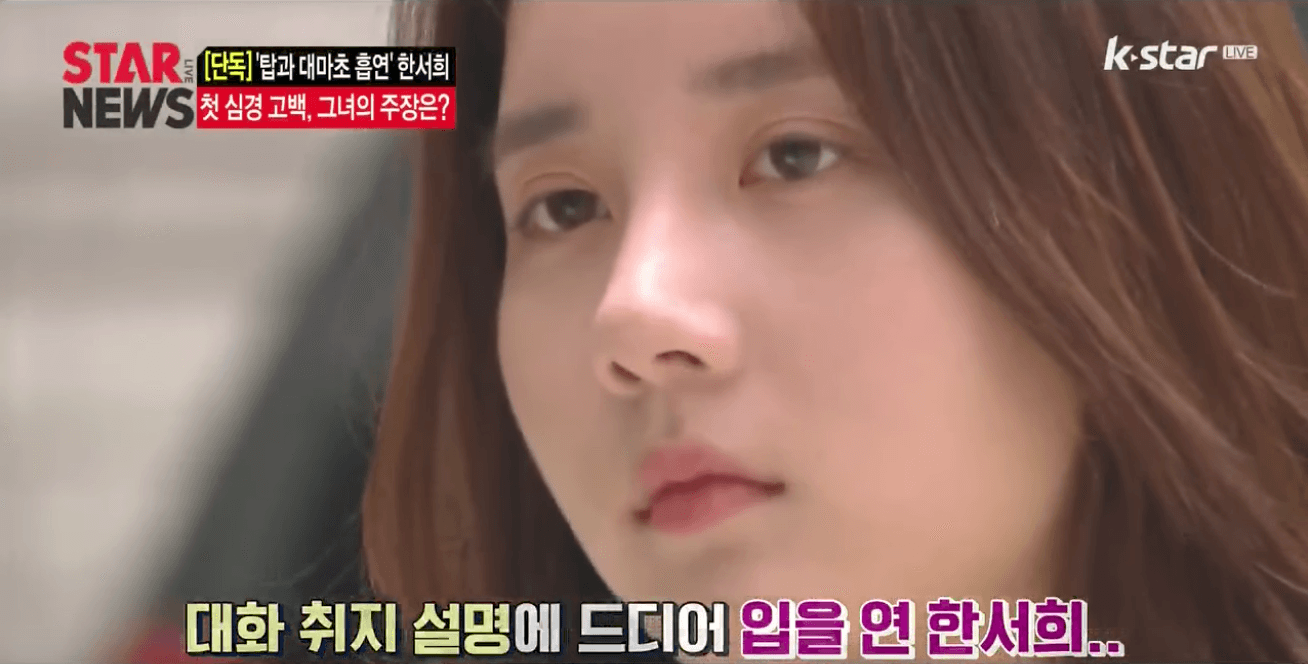 Read More About T.O.P's Drug Arrest
[★EXCLUSIVE] The Full Story Behind T.O.P's Drug Scandal, And The Mysterious Trainee Woman
[★BREAKING] T.O.P Receives 10 Month Prison Sentence, Suspended 2 Years
[★BREAKING] T.O.P Releases Apology To Fans After Being Sentenced For Illegal Marijuana Use
Source: Dispatch
Share This Post