5 K-Pop Boys Groups Who Got Done Extremely Dirty By Their Companies
These are just heartbreaking.
There have been many K-Pop groups that have suffered greatly due to their companies, as many girl groups have had to endure great stress due to their companies mistreating them. The same can be said for boy groups. Here's a list of a few K-Pop boy groups who got done extremely dirty by their companies.
1. X1
X1 ended up disbanding only 5 months after they debuted due to the votes being manipulated on Produce X 101. However, the decision to disband the group was made entirely by the companies of the respective members. The X1 members themselves had no say in it.
The companies of the X1 members decided to have a meeting to decide the fate of the group. During the meeting between the companies, Swing Entertainment CEO Cho Yoo Myeong tried to tell the companies that the X1 members wished to participate in the meeting, but their requests ended up getting denied.
Truthfully, I got a phone call from member "A" last night. All of the members wanted to attend this meeting. There's something I really want to say to all of the representatives. Wouldn't it be better to have the members at the meeting right now?

— Cho Yoo Myeong
We've already heard the opinions of the members. Why would you call the members here? This is a final decision the agencies will make.

— Agency "F"
When the respective companies of the X1 members gathered, it was decided that all the companies would have an anonymous vote on whether X1 should continue as a group. It was agreed that X1 would only continue if there was a unanimous agreement. The voting ended with 4 "O" (yes) votes, 4 "X" (no) votes, and 1 disqualified vote, as the vote was not drawn correctly. The decision was then made that X1 would disband.
2. MADTOWN
In 2016, J. Tune Camp, which was MADTOWN's original company, ended up selling MADTOWN's management rights and contracts to GNI Entertainment. However, this is when MADTOWN's career started to suffer. It was later revealed that the members of MADTOWN suffered greatly while under GNI Entertainment. Member Jota is someone who was greatly mistreated.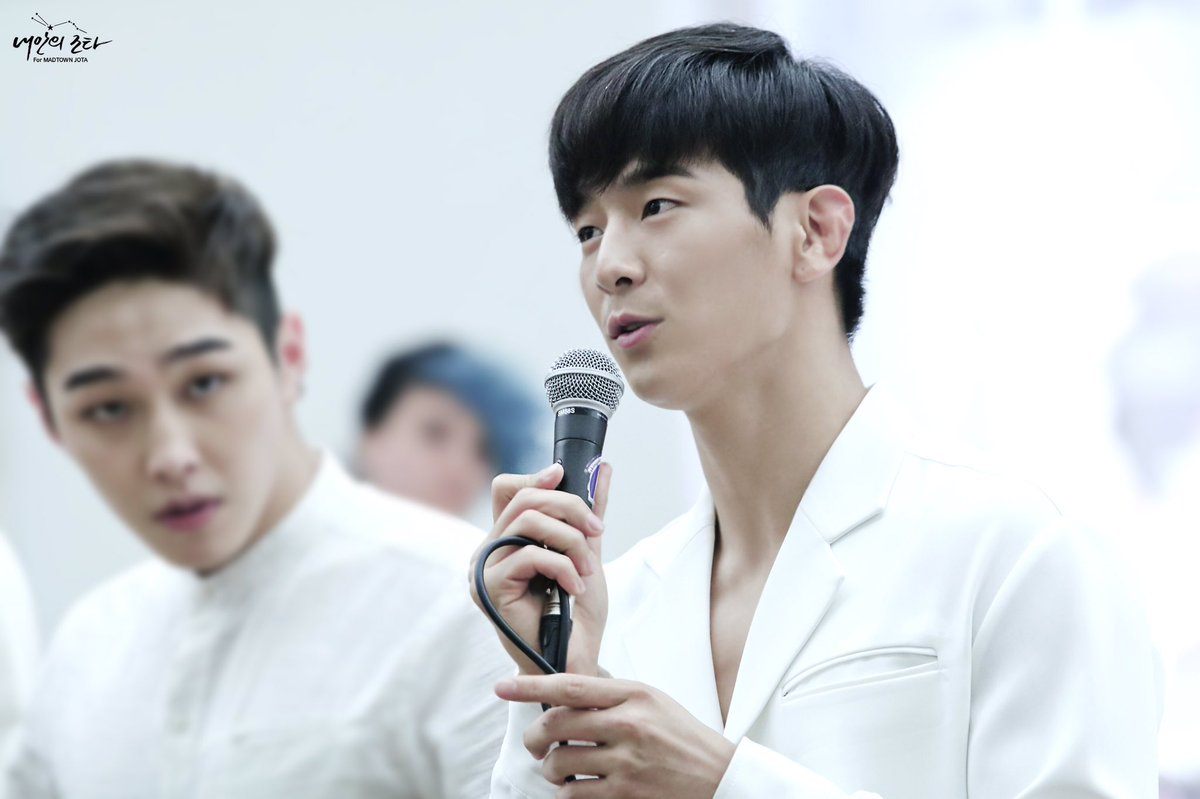 Jota would reportedly have to personally rent a car every day to be used for MADTOWN's schedules, as the company didn't provide one for the members. He would then have to go and pick up all the stylists and staff members needed for the schedules. Not only that, but Jota would have to pay for everything, such as the car, the staff members, the meals, etc. GNI Entertainment also failed to pay for MADTOWN's dorm.
In early 2017, GNI Entertainment's CEO was arrested for fraud and other charges. MADTOWN would then sue GNI Entertainment for not paying them, as well as for their mistreatment towards them.
3. B.A.P
In 2014, B.A.P filed a lawsuit against TS Entertainment, stating that their contract was too in favor of the company. The members felt that the share of profit was too in favor of the company and that they were getting severely underpaid for their work. Yongguk, who was the leader of B.A.P, even once spoke on how much he suffered due to the lawsuit and TS Entertainment.
I never complained about not having enough money. But the lawsuit did cost a lot. Because I wasn't ever paid by the agency, I sold my collection of sneakers and paid off the fees. I stayed with my parents for the time being. I went back to the newspaper distribution office where I worked in my high school days. The owner knew I'd debuted as a celebrity. He asked me why I'm trying to deliver newspapers again. I laughed it off and told him it was to get some exercise because I wasn't promoting anything at the time. I couldn't tell the truth. Like that, I was delivering newspapers again.

— Yongguk
4. Topp Dogg/Xeno-T
Topp Dogg originally debuted in 2013 but ran into some problems in 2015. Members Kidoh and Gohn ended up filing lawsuits against the company due to them mismanaging their careers. Their leader, P-Goon, also claimed that their CEO stole $250,000 from the group.
5. The Rose
The Rose might not count as a K-Pop group, but they too have faced a major problem with their company, J& Star Company. The members ended up requesting for their contracts to get terminated from the company, as they were having problems with excessive schedules, as well as not properly getting paid. The members revealed that since their debut in 2017, the company had not paid them once.
Share This Post