Tao trends on Weibo after Chinese media reports him leaving EXO
Chinese media is now reporting that EXO's Tao is confirmed to be the next member to nullify his contract with SM Entertainment, gaining much attention as he becomes the most searched term on Weibo.
This time, Chinese media iQIYI reported the news as their headlines in their morning news. Previous reports of Kris (Wu Yifan) and Luhan leaving EXO and filing a lawsuit against SM Entertainment to nullify their contracts were reported by another Chinese news site Sina. Now all eyes are on Sina to see if they will report on this news as well.
In three hours, the news report by iQIYI gained 300,000 views on its official video channel.
Tao was previously announced to be on a break after a worsening leg injury, and the most recent update was that he has gone back home to his parents' home to rest. iQIYI gathered all the recent happenings that gave possible hints for the departure of the Chinese member of EXO. The Chinese media reported his departure based on reliable informants with his connections within the industry.
The EXO member was initially supposed to perform with the group for their current promotions with "Call Me Baby," but his condition worsened after recording their first comeback stage on Mnet M! Countdown and has gone on hiatus ever since. He was also spotted buying medicine for himself in Korea, leaving many fans with a heartache.
He was first reported to have injured his foot by the coral reefs in July 2014 during the filming of SBS survival show Laws of the Jungle, followed by another ankle injury while playing basketball in the Idol Sports Athletics Championships the past February. It was further worsened the EXO's second solo concert held in March, to the extent that he had to opt out from the group performance of "Growl" at the concert.
Other than Tao, the only remaining Chinese member is Lay, who became the first SM artist to have the independent right to develop himself in China. The individual studio established by SM was said to support Lay in his Chinese activities, but speculations started to rise when Tao was not mentioned.
iQIYI also highlighted Tao's increasing Chinese activities, including appearances on Chinese variety shows With You Down The Road, showcasing his Wushu skills on Ding Ge Long Dong Qiang with Chen, acting appearance in movie He Yi Sheng Xiao Mo, and getting close with Chinese celebrity Huang Xiaoming, could all point to the next step of nullifying his contract with SM Entertainment and moving his activities to China.
In comparison, when Kris left EXO, Tao shared a long post on his personal Instagram, saying that he felt "betrayed."
Tao's Chinese name Huang Zitao quickly became the top searched term on Weibo, the Chinese equivalent of Twitter.
Just recently, Lay revealed his thoughts after being asked by his fellow members if he would leave the group as well.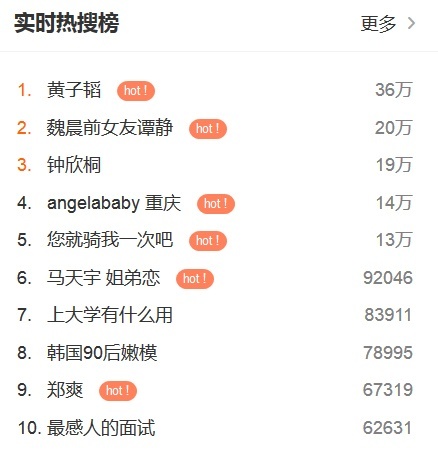 Share This Post