[★BREAKING] Everything You Need To Know From T.O.P's Hospital Press Conference
Professors Lee Deok Hee, Kim Yong Jae, and Choi Hee Yeon held a press conference at Ewha Woman's University Mokdong Hospital about T.O.P's condition, and Koreaboo has translated their statements.
Summary of Events: Blood Pressure: 144/108 (Hypertension)
Heart Rate: 128 (Abnormal).
T.O.P was carried to the hospital by 3 people.

He was not responsive when he was brought in and only responded by flinching to strong forms of stimuli to his limbs.

His urine tests showed that he had overdosed on benzodiazepine, a drug used to fight anxiety.

Tests cannot reveal if he took other drugs, such as the antidepressant he was previously prescribed.

He was sent to the ICU because of the high level of carbon dioxide in his blood stream, which could have possibly resulted in brain damage within a matter of minutes.

He has still not fully recovered and is currently unconscious.

He is being kept in the ICU in order to make sure that his condition does not worsen.

On average, a healthy person who does not suffer from any other illnesses takes around a week or two to recover from such a state.

We do not know who gave the police statement yesterday, but the carbon dioxide levels in his blood were at a dangerous level.
---
The Full Press Conference Translated
 

Live English translations of T.O.P's health condition at the hospital.

Posted by Koreaboo on Wednesday, June 7, 2017

T.O.P was brought into the hospital carried by 3 of his companions. One of them was holding his upper body and the other 2 were holding his lower body.
The hospital stated that he was in a state of stupor and deep drowsiness, and only responded to very strong shocks.
He opened his eyes when subjected to high levels of shock, but he was not able to sustain focus or give proper responses for over ten seconds.
His blood pressure and heartbeat were both extremely high. Upon testing, doctors found that his bloodstream was low on oxygen but high in carbon dioxide.
He was sent to the Intensive Care Unit at 4:50 PM. Although the carbon dioxide level in his blood has since decreased, he is still in a state of unconsciousness.
---
What Drug T.O.P Overdosed On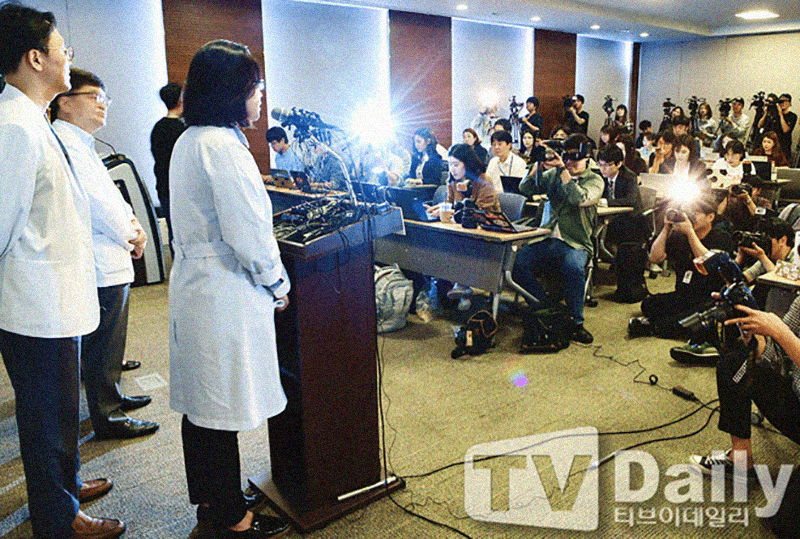 T.O.P has still not recovered and is currently unconscious. The sedative he took, Benzodiazepine, is prescribed to fight anxiety.
"Benzodiazepine is a type of tranquilizer. Familiar names include Valium and Xanax. Doctors prescribe benzodiazepine medicines to treat anxiety, muscle spasms, sleep disorders, and seizures. Benzodiazepines can be habit-forming and are sometimes used illegally. Frequent or high-dosage use of benzodiazepines can lead to abnormal behavior (such as aggression and hostility) and to dependence on the drug." — Kaiser Permanente Health 
Note: This definition was not part of the Press Conference, but included by @Koreaboo.

It is proper procedure to watch patients who suffer from the side effects of Benzodiazepine at the ICU to make sure they do not suffer from additional symptoms from having high levels of carbon dioxide in the blood stream.
As far as we can tell, he has not gone into this state, but he is still at a stage where a careful eye must be kept on him. This may have caused some confusion, but we will release details in an official report.
---
T.O.P's Current Health & Blood Condition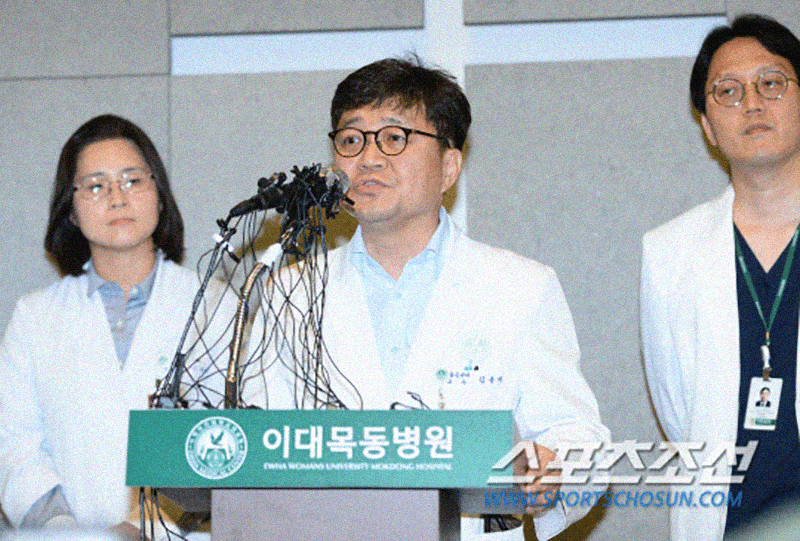 We cannot say exactly how many pills were ingested for [T.O.P] to be in this condition, but we can say he took a lot of pills. He is in a very bad state of consciousness and his blood condition is bad as well.
Although we cannot guarantee how long it will take [for T.O.P] to recover, on average, a healthy person who does not have any other illnesses takes around a week or two to recover.
He is still not breathing properly, but is slowly recovering. We plan to treat him psychologically following standard procedure, but are unable to at the moment due to his unresponsive state.
Besides the benzodiazepine, he is also prescribed to other anti-depressants, but none were identifiable through urine tests.
---
What Will Happen To T.O.P Next, According To His Doctors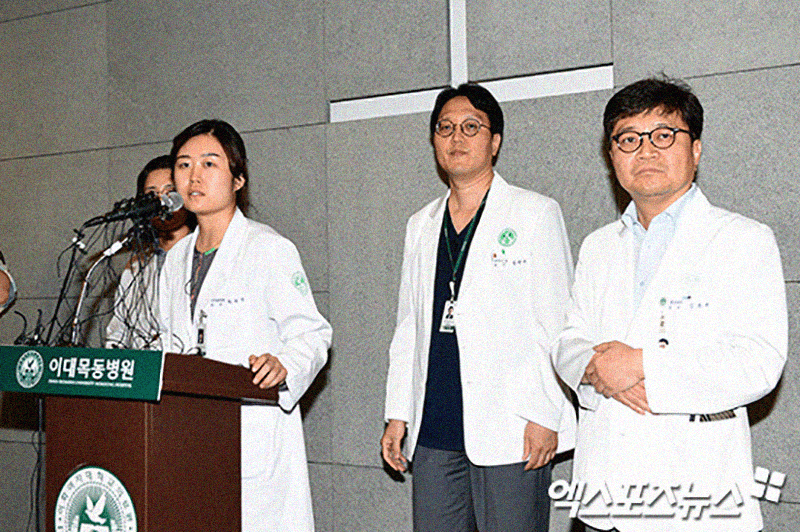 We do not know who gave the police the statement yesterday, but the carbon dioxide levels in his blood were extremely high and at a very dangerous level.
We continued to run tests on him, and although he had not significantly improved, he was gradually coming down to the point that we did not have to take drastic measures.
Not being responsive is a highly alarming situation in a patient, but even someone being very drunk is described as not 100% conscious. Medically, both are sound to describe the situations at hand. We will be more exact with a more concise report to be released afterward.
Breaking Updates: T.O.P's Condition After His Medical Drug Overdose
[★BREAKING] T.O.P's Mother Tearfully Declares He Is Close To Dying
[★EXCLUSIVE] The Full Story Behind T.O.P's Drug Scandal, And The Mysterious Trainee Woman
#StayStrongTOP trends internationally following T.O.P's hospitalization
[★BREAKING] YG Entertainment Makes Official Statement About T.O.P's Condition
[★BREAKING] YG Entertainment confirms T.O.P overdosed and in critical condition
[★BREAKING] Reports of T.O.P waking up after overdose are false
[★BREAKING] T.O.P Found Unconscious, Suspected Drug Overdose
[★UPDATE] T.O.P Revealed To Have Been Using Sedative Drugs Regularly
Share This Post