The Full Story Behind The Song-Couple's Marriage And Sudden Divorce
How Korea's most celebrated couple went from madly in love… to falling apart.
On June 27, actor Song Joong Ki announced that he will be divorcing his wife and Descendants of the Sun costar, actress Song Hye Kyo. The couple wed on October 31, 2017 and have been married for 20 months. The following is a recap of the Song couple's whirlwind romance, marriage, and sudden divorce.
Song Joong Ki And Song Hye Kyo Meet For The First Time
Most fans were introduced to the Song couple through their 2016 K-Drama, Descendants of the Sun, but that may not have been the first time Song Joong Ki and Song Hye Kyo met.
The actors were reportedly introduced back in 2013 through Jo In Sung, who starred in the drama That Winter, the Wind Blows with Song Hye Kyo.
Many top actors were approached for the role of Yoo Si Jin in Descendants of the Sun, but the show's production process (pre-produced and filmed overseas) led to many turning the role down. Consequently, Jo In Sung recommended Song Joong Ki to the production staff.
In 2015, Song Joong Ki attended his first script reading for the drama, just two days after being discharged from the military. Song Hye Kyo was also in attendance. The couple filmed their first scene together on June 12, 2015, in Seoul.
The Song Couple's Romance, On And Off Screen
In 2016, Descendants of the Sun viewers fell in love with the romance between soldier Yoo Si Jin (Song Joong Ki) and doctor Kang Moyeon (Song Hye Kyo). Little did they know that this on-screen couple's romance was real.
In March 2016, the Song couple's agencies denied dating rumors, after the two were spotted sharing a meal in New York. After the couple's relationship became public in July 2017, it was revealed that they had been romantically involved since mid-2015.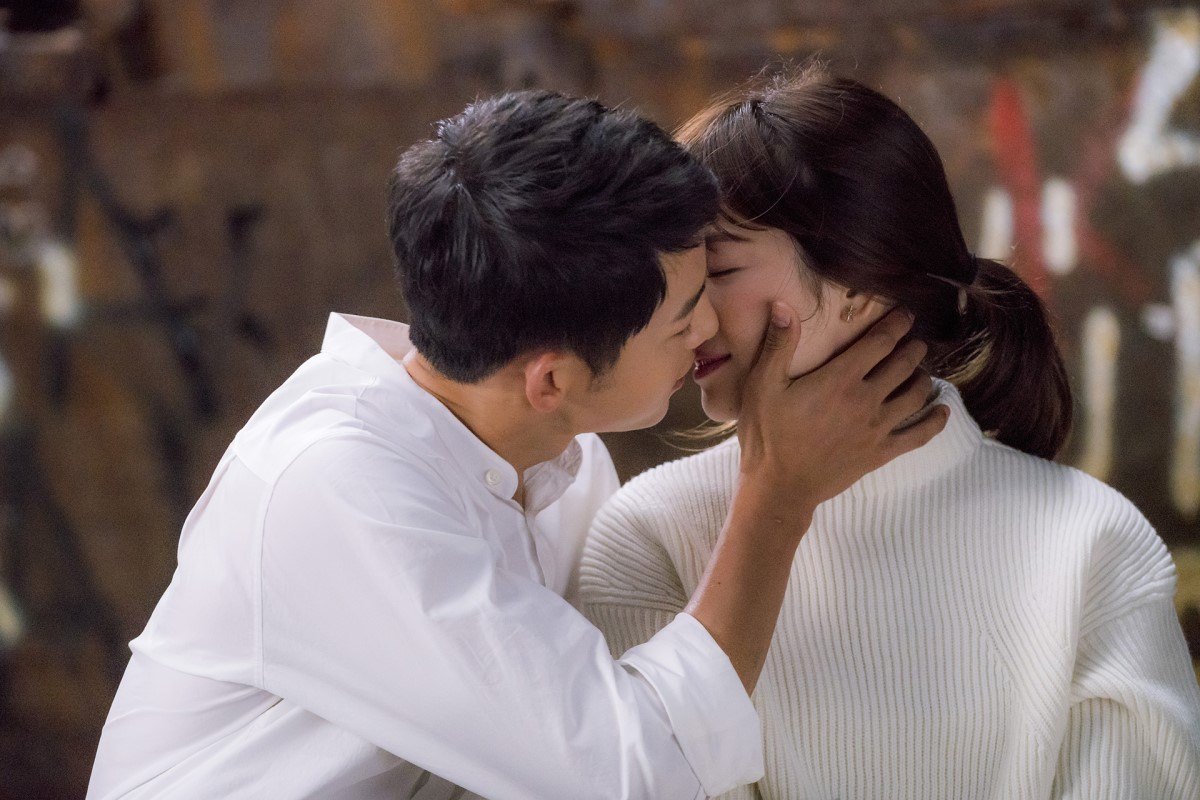 Song Joong Ki And Song Hye Kyo Tie The Knot
The Song couple announced their marriage plans in July 2017 and they held their wedding on October 31, 2017. Song Joong Ki proposed to his wife in the winter of 2016 in Japan, where she was working at the time.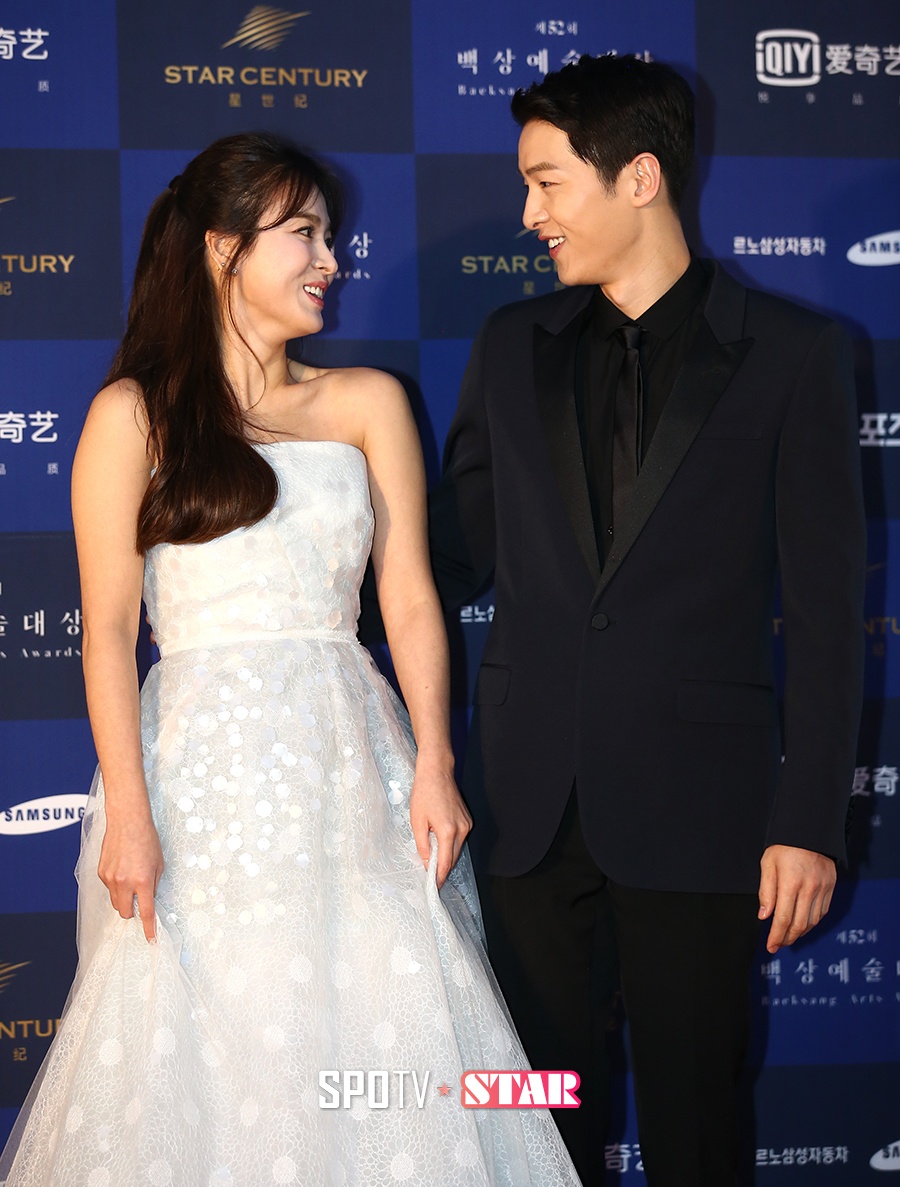 Many of the stars' famous friends attended the wedding, including Park Bo Gum, Park Hyung Sik, and Super Junior's Donghae.
Song Joong Ki Files For Divorce From Song Hye Kyo
After 20 months of marriage, Song Joong Ki announced through his lawyer, Park Jae Hyun, that he will be filing for divorce from Song Hye Kyo. Song Hye Kyo reportedly did not find out that he had submitted the divorce application until after the news went public.
Hello, this is Song Joong Ki

First of all, I apologize for bringing bad news to everyone who loves and cares about me.

I have arranged for my divorce with Song Hye Kyo.

We both hope to settle the divorce process in a smooth manner, rather than attack and blame each other.

Please understand that it is difficult to reveal the stories about our personal lives.

From now on, I will try my best as an actor to repay everyone with good works.

— Song Joong Ki
Lawyer Park later stated that the couple will finalize their divorce through mediation, and the divorce could be finalized in as little as a month. Divorce proceedings are expected to begin this month. Song Joong Ki and Song Hye Ko will reportedly be dividing up over 100 billion Won ($86 million) in combined assets.
The Song couple had purchased a luxurious single house in Itaewon just a few months before they officially got married. According to news reports, the couple moved out of their honeymoon home months prior to his announcement. A neighbor, however, claims that the couple never moved into the home.
Song Hye Kyo Releases Statement About The Divorce
Soon after news of their divorce broke, Song Hye Kyo released a statement, revealing that she and Song Joong Ki were divorcing due to personality differences.
Hello, this is Song Hye Kyo's agency UAA.

First, we are sorry to greet everyone with bad news.

Out actress, Song Hye Kyo, is currently divorcing her husband after careful consideration between the two.

The reason was because of their differences in personality. The two were unable to overcome their differences, which led to this decision.

We politely ask for your understanding as we cannot confirm more details, because it is both of the actors' private lives.

Also, we ask that you please refrain from leaving provocative or speculative comments on the matter.

We are sorry to cause worry. We will try our best to greet you all with a better side in the future.

Thank you.

— UAA
Events Leading Up The The Divorce
Months before the divorce was officially announced, both Chinese and Korean media continuously focused on Song Hye Kyo appearing in public without her wedding ring, speculating a possible divorce. At the time, these rumors were believed to be false.
After the divorce was announced, Sports Chosun reported that the Song couple had begun living separately in September 2018, only 11 months after their wedding. According to Song Joong Ki's acquaintance, Song Joong Ki moved out of the house they were living in together last September when he began filming Arthdal Chronicles.
According to Newsen, an inside claims that Song Hye Kyo has lost approximately 5kg (11lbs) since the beginning of 2019, due to marital stress. Her weight loss reportedly caused her fingers to become too slim for her wedding ring.
In addition to her weight loss, her face looked darker and made me worry about her health. She is usually taciturn and doesn't often talk about her inner thoughts but she recently cried while talking about the hardship related to her marriage life and it hurt my heart to see her that way.

ㅡ Insider
An insider also revealed that Song Joong Ki allegedly experienced hair loss during the filming of Arthdal Chronicles due to personal stress. As a result, the drama staff members reportedly suspected that the Song couple were having troubles at home.
Song Joong Ki was having a hard time due to personal stress and he was even experiencing drastic hair loss.

ㅡ Insider
Fallout And Rumours Following The Divorce Announcement
Following the news of the divorce, netizens began accusing actor Park Bo Gum of causing it by having an alleged affair with Song Hye Kyo. Park Bo Gum is a close friend of Song Joong Ki and he co-starred with Song Hye Kyo in the drama Encounter. 
In response, Park Bo Gum's agency released a statement threatening legal action against those who spread malicious rumors about him. Song Hye Kyo and Song Joong Ki have also threatened to take legal action against those spreading these rumors.
Song Joong Ki's father has also received unnecessary attention due to the divorce. The house where Song Joong Ki was born used to display many of Song Joong Ki's works, including Descendants Of The Sun, but fans noticed that all traces of Song Hye Kyo were removed from the home, following news of the divorce.
Since the house was maintained by Song Joong Ki's father, news reports have claimed that Song Joong Ki's father removed his former daughter-in-law from the display. In response, netizens have heavily criticized those who continued to bring Song Joong Ki's father's name into the headlines.
Reports also claim that Song Joong Ki's father was unaware of his son's divorce until it was announced through the media. He has allegedly been so shocked by the events that he shut himself off from everyone by not leaving his house.
Song Joong Ki's dad was happy the day before [when we were out drinking]. After the news hit, he won't pick up his phone.

— Song Joong Ki's Father's Friend
Note: This story is currently unfolding. Updates will be added as the news develops.
Share This Post